I was bored on the wiki so i decided to do this so enjoy! Theres only a few couples so i matchmade a few but lets begin
6th.Rodney+ every girl ever
Self Explainitory HE LOVES EVERYONE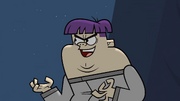 5th. Max+ Scarlett
Two Evil brains make a evil couple and this couple is truly....
4th. Sugar + Leo
Sugar likes leo leo likes magic i like this couple LEO SAVE ME FROM THE TERRIBLE COUPLES WITH FORCEFIELD SPELL!Well that was interesting but if this needs to become a couple it needs love
...
3. Beardo + Ella SHADDUP HATERS SHADDUP ISNT IT OBVIOUS They both love dat music
2. Dave + Sky One of the main couples in the season... well its ok but dave
is a well baby he shouldve been  in someones hand in three zones and a baby and sky,, okay?? Lots of confusion with this couple xD.
1. Jasmine + Shawn 
OHHH YEAHHHHHHH Jasmine and Shawn are a beast couple WARNING IM A FANBOY A HEAD
Easily my fav couple even though im a nerd that stays inside D: but heck i love this couple and you know why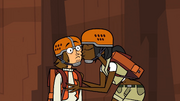 WELL THATS IT 
Feel free to leave your worst to best couples in the comments and hope you enjoyed this blog!