It's been a while everyone but Trainwrecker is back. So basically I was chilling onYoutube one day and then I see all this Total Drama is returning and I'm like: "hold up lemme do my research before I get hyped"  Then I saw it was confirmed and I"M SO EXICTED!!!!!!!  With it not returnin to like 2018 or something, I figured I might as well make some predictions.
Here's an idea I came up with:
WINNERS VS LOSERS: So basically it's the all the finalists of the shows versus the Total Drama's biggest losers
Episodes: 26 at least.
Place: Probably Boney Island since the original one sank.
Elimination Device: Maybe like a Hole of Shame?
Elimination
Dakotazoid- 24th
Sugar- 23rd
Beth- 22nd
Heather and Alejandro- 21st/20th
Justin- 19th
Mike- 18th
Duncan- 17th
Katie and Sadie- 16th/15th
~ Merge~
Owen- 14th
Anne Maria- 13th
Gwen- 12th
Rodney- 11th
Cameron- 10th
Shawn- 9th
Sky- 8th
Dawn- 7th " Ive gotten some complaints that Sam had his time to shine so heres Dawn"
Dave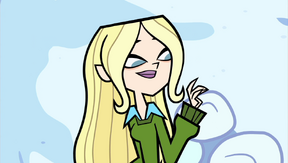 - 6th
Zoey- 5th
Lightning- 4th
Brick- 3rd
Ella vs Tyler: KLUTZ VS PRINCESS
" note sorry about picture placements, I'm not good at"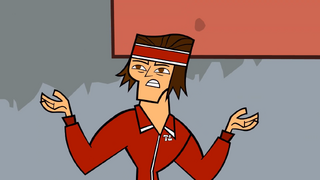 Lanky Losers
Ferocious Finalists