Ah summer. The end of school and the start pool parties, tv, and way too much free time. It also means that season 6 of total drama is coming out! So, I got an idea from a genius blogger ( like myself ) who asked who's the the greatest ANtagonist. So I decided to ask you who's the greatest PROtagonist. So, who would do think is the greatest hero? Is it super nice Zoey or brainiac Cameron? Or maybe even blogger/stalker Sierra? I want to hear all about it so post your comments on who's the greatest hero. The character with most comments is the winner! The results will be announced on July 6.

[[File:Zoey_TDAS_Rank.png|thumb|13thZoeyZoey is super nice and easy to get along with. It's really hard not to like her. She likes everybody except for jocks and mal.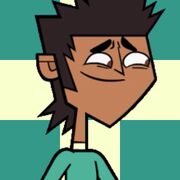 Aside from Mike's alternate personality, Mal, He's really a cool guy to be friends with. He's even nice to his other personalities ( Chester, Svetlana, Veto, and Manitoba Smith ).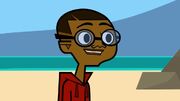 Sierra is a total stalker and crazy blogger. but, she is also a big team player.
Those were just a couple photos to give you an idea of who to route for. Well, I'm off but, I'll be back with more Total Drama Fan News.
Ad blocker interference detected!
Wikia is a free-to-use site that makes money from advertising. We have a modified experience for viewers using ad blockers

Wikia is not accessible if you've made further modifications. Remove the custom ad blocker rule(s) and the page will load as expected.