So there's a lot of speculation as to who will compete in Total Drama Presents: The Ridonculous Race. Here's who I think should return (one pair from each generation plus some other honorable mentions).
Noah and Owen
Reasons Why They Should Return
Noah deserves more screen time after his plot was scarped so Duncan could return in World Tour.
Owen was kind of left out in the last two seasons, and while I feel he doesn't have much storyline left, I think him and Noah's friendship could use expansion.
How Far Would They Go?
I say if they were a team, then they would probably make it six or seven episodes, only because Owen's weight and distraction by food would slow them down.
Anne Maria and Staci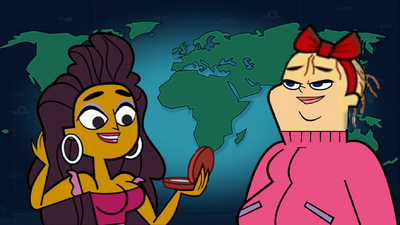 Reasons Why They Should Return
Anne Maria needs time to develop without Vito; she was supposed to return in All-Stars, so they likely already have a plot planned for her.
Staci needs more screen time and maybe realize that nobody believes the lies she says. Maybe have Anne Maria yell at her and she finally realizes why people get irritated with her and they become friends.
How Far Would They Go?
Probably only like three or four episodes, enough to develop both, but not much storyline for them.
Rodney and Topher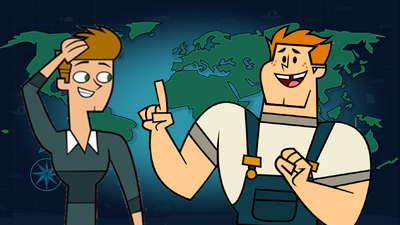 Reasons Why They Should Return
Rodney needs a plot outside of falling in love with every female
Topher needs a plot outside of Chris
How Far Would They Go
Probably pretty far, like thirteen or fourteen episodes. With Tophers ability to form a plan (cause he did have a plan in TDPI) and Rodney's strength, they could make a good team.
Other Teams I Wouldn't Mind Seeing
Ad blocker interference detected!
Wikia is a free-to-use site that makes money from advertising. We have a modified experience for viewers using ad blockers

Wikia is not accessible if you've made further modifications. Remove the custom ad blocker rule(s) and the page will load as expected.