I havn't decided who my host is and if I'm gonna just draw Chris and Chef in my tweaked style. BUT. Here are all the characters and their labels. I've finished writing the challenges, eliminations, final 2 and the jokes c: So, I need to do some backgrounds and I'll begin making comics. I'll only submit after I've finished a whole chapter (challenge). Then work on the next. Here are the teams.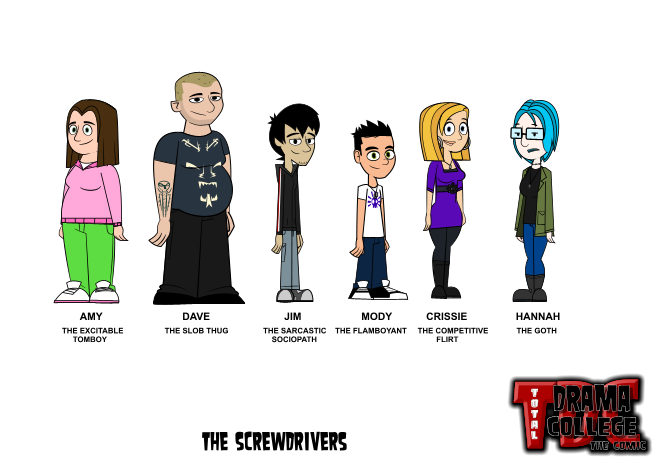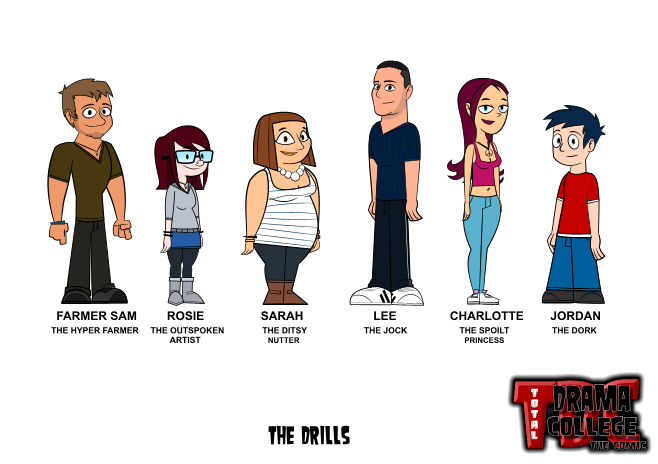 So expect something more soon. Probably some promo pics or some poses. Whatevs XD
Anyone have any faves? Tell me what you think. I hope they get some fans haha TheZobe 23:23, June 18, 2010 (UTC)
Ad blocker interference detected!
Wikia is a free-to-use site that makes money from advertising. We have a modified experience for viewers using ad blockers

Wikia is not accessible if you've made further modifications. Remove the custom ad blocker rule(s) and the page will load as expected.