So, Ive got loads of expression sheets done but cant be bothered to upload 26 memes. So....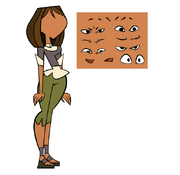 Not sure if many of you would even get anything out of this, buuut here you go. TheZobe 08:13, June 12, 2010 (UTC)
Ad blocker interference detected!
Wikia is a free-to-use site that makes money from advertising. We have a modified experience for viewers using ad blockers

Wikia is not accessible if you've made further modifications. Remove the custom ad blocker rule(s) and the page will load as expected.