This article/section features

spoilers

. Continue reading at your own risk.

The Fresh TV Finally posted that promo picture of TDPI on there website but everyone's hair and shirt is pink because In April 9th is the International Day of Pink and at Fresh TV and Total Drama: Pahkitew Island is dressing in pink for this occasion!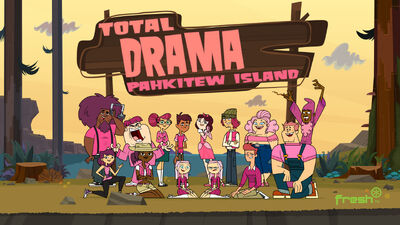 They are just re-colored, they will not be pink :)
Here Is the website where I found this picture. Sorry for my bad English! :(
Ad blocker interference detected!
Wikia is a free-to-use site that makes money from advertising. We have a modified experience for viewers using ad blockers

Wikia is not accessible if you've made further modifications. Remove the custom ad blocker rule(s) and the page will load as expected.