Hey everyone, This is Tami34 and now... before I start this! This elimination feels like a funeral to most of the Total Drama Fandom. This is by far the most heartbreaking, saddest, unexpected, and most hard to swallow elemination I had ever since Bridgette in Total Drama Island! The reason I say this is because basically we see been with these two more so than any other character in the series. They been through almost everything! Love, Comedy, Friends, Enemies, and even some heart warming moments. I always liked Emma and Kitty but what really wanted me to win is when Kitty said she wanted to help her big sister pay for law school! *bust out crying* Like I wished just the Cadets just tripped the Ice Dancers when they were running! They wouldn't get a penalty for that... would they.... but here we go! Goodbye Emma and Kitty!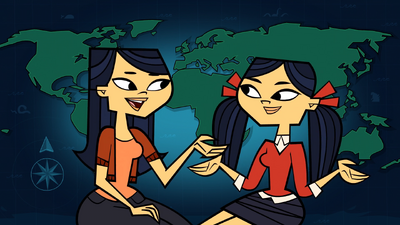 Ad blocker interference detected!
Wikia is a free-to-use site that makes money from advertising. We have a modified experience for viewers using ad blockers

Wikia is not accessible if you've made further modifications. Remove the custom ad blocker rule(s) and the page will load as expected.