Hi guys, this is a short blog which I made because I didn't get too many opinions on my comment, and I need more to make it official or not.
So, this is about OC's design from the well known CYOA made by Raised By Wolves. I made it and I need opinions to know what you think about his design. Personally, I think it's good. What is your opinion?
I need about 10-15 votes, so please vote if you watch CYOA and see this blog.
That was it for now. Bye!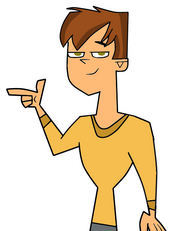 Ad blocker interference detected!
Wikia is a free-to-use site that makes money from advertising. We have a modified experience for viewers using ad blockers

Wikia is not accessible if you've made further modifications. Remove the custom ad blocker rule(s) and the page will load as expected.