What's not to love about Dakota Milton?
A girl we've known since the beginning of 2010, when the original designs for the franchise's 4th season were posted.
A girl that showed us that not the looks matter, but what's inside as well.
And you're probably thinking... yeah, I know you've heard this old boring what's-inside-matters stereotype before. But have you ever wondered... Was this stereotype significant enough to leave a mark in the whole season? We'll see.
Here are one hundred , with nothing less and nothing more, reasons to love Dakota.
1. She is beautiful and you clearly can't disagree. Just look at her!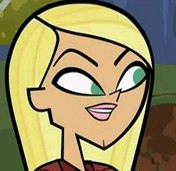 2. Not only that she is beautiful, but she is the only character in the whole franchise to have peek eyebrows!
3. Dakota's original design was too much for the producers to handle so they spared it in 2: one for Dakota's actual design, and the other one for Zoey's.
4. Dakota is the only character that has been seen in the most stages, in a number of 9.
5. Dakota still holds the record of the most times she has taken the Hurl of Shame: 3.
6. Even if she competed just three episodes, she left a mark as huge as it could have been for 2 seasons.
7.Dakotazoid's design brought a big variation of uniqueness to the show, adding a new type of hairstyle...
8. ...A new hair color never wore before...
9. ...A tail attached to a contestant...
10. ... And red eyes. Alongside that, Dakota became...
11. ...The tallest contestant in the show, by far. Jasmine, what's good?
12. She made sooo many things that looked ugly and stinky look beautiful and edgy. Some concrete examples are...
13. ...Harold's glasses...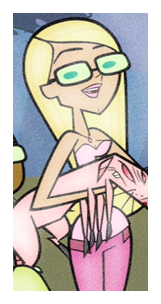 When will Harold tbh 
14. ...Mud...
15. ...Piranhas... 16. ...After-explosion dust...
17. ...Bald heads...
18. ...And the unforgettable green hair, a color that has been a trend back in 2012 for many celebrities, meaning that...
19. ...Dakota is a trendsetter. Shocked? Me neither. 
20. Dakota is extremely funny. Just, listen to her screaming! I'd honestly put that on repeat all day.
21.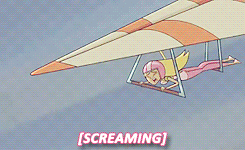 22. Carleigh Beverly managed to portray Dakota's character perfectly, making her one of the best-fitted voices in the whole franchise.
23. During the show, she did a few little but significant things, out of whom...
24. ...Learning how to use a saw. To be fair, she teached me how to do it as well! ...
25. ... Feeding some sea-animals. Dawn, you've been replaced! ...
26. ...And the fake crying. Can anyone reading this fake a cry so good like she did? I don't think so.
27. Even though I already mentioned it, I can't resist. The way she returned to the show was purely comedic and anyone who didn't laugh at that can go and hang out with Crimson and Ennui.
28. She is the goddess of facial expressions. Just, look at her!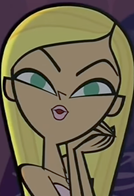 29. All she wanted was to become a star. The biggest thing ever, to be exact. Was that too much?
30. Oh, and she also wanted this.
31. Enough of her dreams, though. Let's talk about the results! So, she ended up stuck on the island with Chris...
32. ...Being more loyal to him that my dog is to me! (just kidding, I don't even have a dog lol)
33. Jokes aside, she did everything Chris asked her to, even though she probably didn't want to do do this.
34. Let's not forget the way she left the island the second time. Bjork should take notes from that duck float!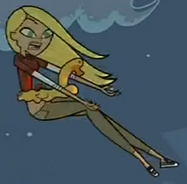 35. Dakota was seen, out of the bunch of helpers Chris had, to work the most for him, that in just 4 episodes she was seen being his intern.
36. Oh! Let's not forget the tea that was spilled in this confessional. #tbt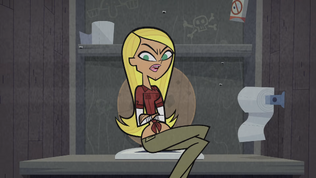 37. Even Bridgette took her quote and didn't even give her credit. So not cool!
38.
39. She kindly gave Sam fashion advice that even would have helped his team win if Sasquatchanakwa wouldn't have stolen Lindsay. And yet...
40. ...She didn't even expect credit! And you say she's selfish, huh?
41. When Sam was running on the platform in order to steal Lindsay from Sasquatch, Dakota was the only one rooting for him. When will the Best Friends?
42. Oh my gosh, remember her returning moment? Has any contestant EVER returned the competition being bald and wearing an intern costume? 
43. While people say she was dumb after being exposed to the radiations, I'm here to tell them that they are wrong!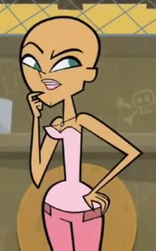 44. "You got any sunblock?"
45. She also tried, with her good soul, to make Zoey more relevant by offering her an alliance. Too bad the red-headed girl denied. Sorry Zoey, you had your chance.
46. Oh my, silly me! I never mentioned how cute Samkota's plot over the season is. First of all...
47. ...Their interaction started as some people would call, out of nowhere, when Chris left both of them without their goods in order not to get distracted from the challenge...
48. ...After then, Sam tried to calm her down after the big incident, sadly ending in an akward conversation...
49. ...However, Sam still doesn't vote her off even though the others did it. Afterwards...
50. ...She comes back on the show, landing on Sam...
51. ...And accidentally, turns grease over Sam in the next episode, feeling somehow sorry, but not knowing how to expose it...
52. ...And yet, she helps Sam with the biggest pleasure the next episode, telling him fashion secrets...
53. ...Which turn out to flop in the challenge. However, Dakota kindly tells Sam about the mistake and tries to redeem it...
54. ...When she returns, she initially doesn't even mention Sam. Things change when...
55. ...She transforms into a mutant and sees Sam on the screen. After then...
56. ...She tries to do everything to save him in the challenge, even fight with a mutant crocodille if it's needed. But...
57. ...Because of her teammates, Dakota is eliminated once again. This time, kissing Sam and expressing the real feelings she had for him...
58. Even trying to fight a mutant turtle in order to save him!
59. And yet, they still seem happy in the following season.
60. She looks flawless in her intern outfit!
61. She was the first second generation contestant to have their pijamas design revealed.
62. Since she's the Goddess of Beauty like I said above, the paparazzi seem to follow her EVERYWHERE! And by that, I mean...
63. ...In the lake...
64. ...In the woods...
65. ...In a hot air balloon...
66. ...And even in the middle of a challenge! 
67. She is extremely friendly with the animals.
68. She looks HOT while being WET. Can anyone explain the logic of this?
69. She is the only character that wears sunglasses as a part of their design.
70.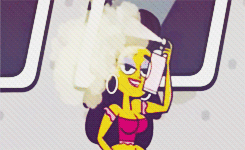 71. Speaking of that, Dakota was purely an icon in the first episode. She did the following: ...
72. ...Had an exemplary entrance...
73. ...Pushed Anne Maria like no one will! (and even touched something ;) ) ...
74. ..."RUDE!"...
75. ...Learned how to use garden tools...
76. ...And by saying that above, it means that she led her team to winning! Too bad Chris cheated and didn't let the poor Rats win. :(
77. She fought with incredibly wild animals!
78. She broke her phone in the middle of a challenge and was left without any ways of communication! Now that's rude!
79.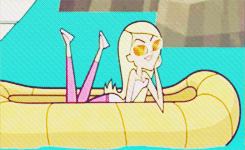 80. Oh my gosh, and her original design! I know I already listed it, but I don't want it to appear in the same paragraph with Zoey this time. But it's still one of the best wasted designs to the day in my opinion! don't lie I know you love it as well
81. I'm pretty sure she had the best poses...
82. ...And the best rotation as well. Seriously, don't you just love the shape of her? <3
83. She looks terrific even in black, an unusual color for her to wear!
84. She had two labels, unlike some other contestant stuck with only one.
85. Despite competing only three episodes, she appeared in nine! And that means half of the season and a bit. So...
86. ...If anyone ever says she is an underdog again, think better.
87. She didn't physically appear in the fifth season. Though, she was mentioned by Sam 2 times, while some other contestants didn't even bother to bring back memories.
88. Her audition tape was lit.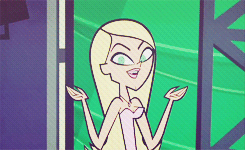 89. Speaking of it, she even predicted the future! Fortune-Teller Dakota come through!
90. She never gave up her hopes and still fought to get a job, even after the mutation!...
91. ...And she did it, becoming a wrestler as it looks like in the exclusive clip of the episode she went home for the 2nd time.
92. And even with the powers she had after the mutation, she hurt NO ONE! Except for that turtle which deserved it.
93. Even after her mutation, even if she became "dumber", none of her feelings for Sam changed! :')
94. She is ICONIC. And by that, I mean...
95. ...Intelligent...
96. ...Captivating...
97. ...Optimistic...
98. ...Nascent...
99. ...Indie (unlike Zoey)...
100. ...And Careful with the others.
Thanks for reading! :)
Do you know more reasons to love Dakota? Feel free to post them in the comment section! ;)
Bye.
Ad blocker interference detected!
Wikia is a free-to-use site that makes money from advertising. We have a modified experience for viewers using ad blockers

Wikia is not accessible if you've made further modifications. Remove the custom ad blocker rule(s) and the page will load as expected.