Hey guys, so I've recently been doing a "making a custom cast" series thing idk what you call it, and I decided to make a blog based off of my third one. You have to pick your 8 favorite girls and 8 favorite boys and that would be the cast. You couldn't replace anyone if you thought it would be uninteresting or anything, so...here I go :) I'll give you who they are and my thoughts on them :)
Bridgette
Bridgette is amazing! I was pretty young (idk how old lol) when I started watching this show, and she was my favorite right away. Yea, she spent most of TDA and TDWT either making out or talking about Geoff (I used to be obsessed with them lol...not in a creepy way...lately though i havent liked geoff as much), but she is still such a sweetheart and I was really upset that they didn't go back to the merge Bridgette back in TDI when she was really smart and got along well with the girls. She still gets along with them, but you know what I mean.
Noah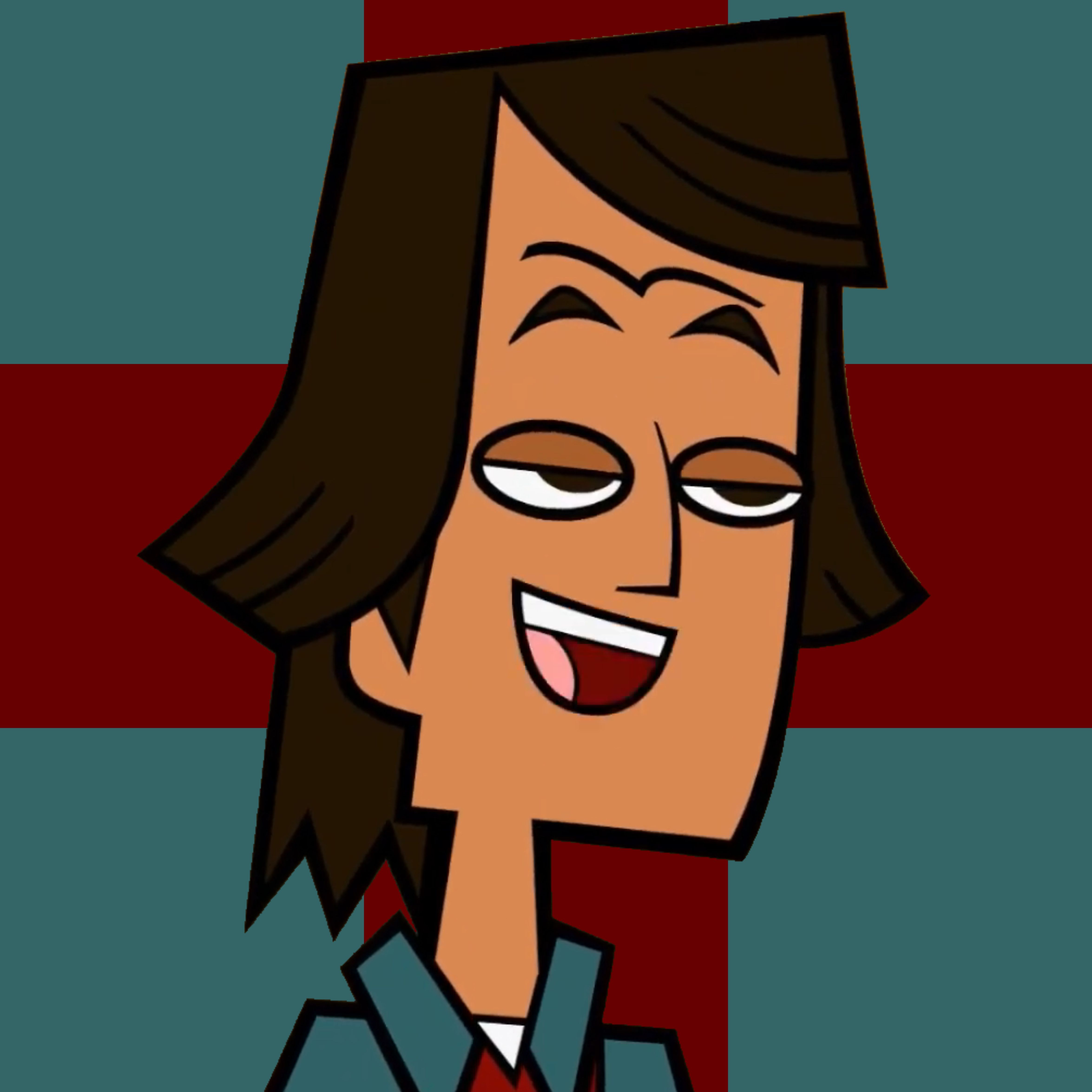 Episode 1-4 TDI Noah was awful, but every other episode he is in, he is amazing <3 He is one of the funniest people on this show, and his bond with Owen was amazing. His sarcasm, his humor, his strategic ability (it was touched in his elimination episode in TDWT and it was amazing), and his interactions are perfect.
Leshawna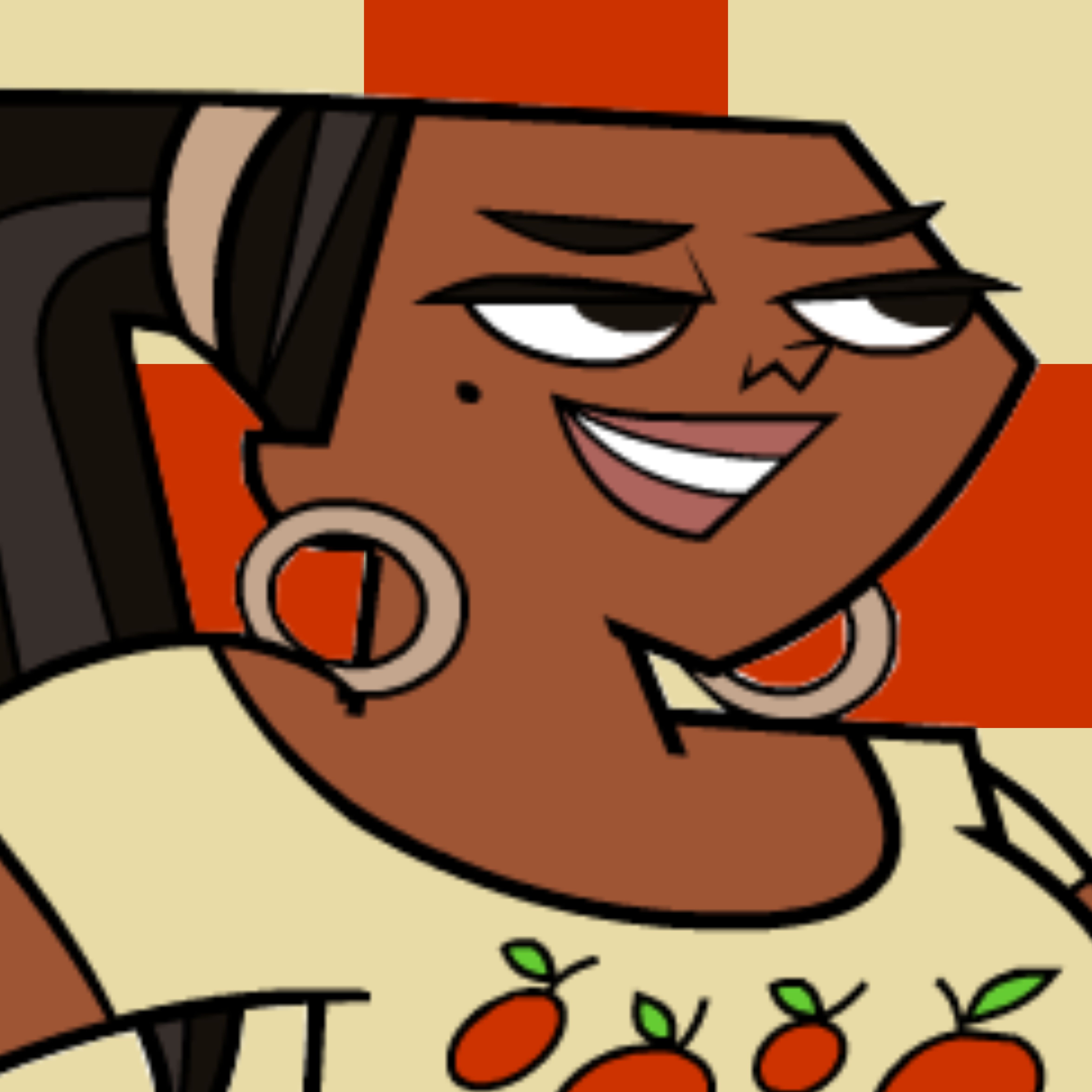 Do I NEED to explain? She's the sassy black woman. She is BOOTYLICIOUS and she is SUCH A QUEEN. Queen Leshawna is queen.
B
B <3 Oh, B <3 The most underrated character in TD history imao. His plans were awesome, his expressions...his rivalry with Scott is one of my favorite rivalries and he doesn't even fricking talk! I think it would be amazing if him and Dawn had some sort of relationship. Like...dating...
Dawn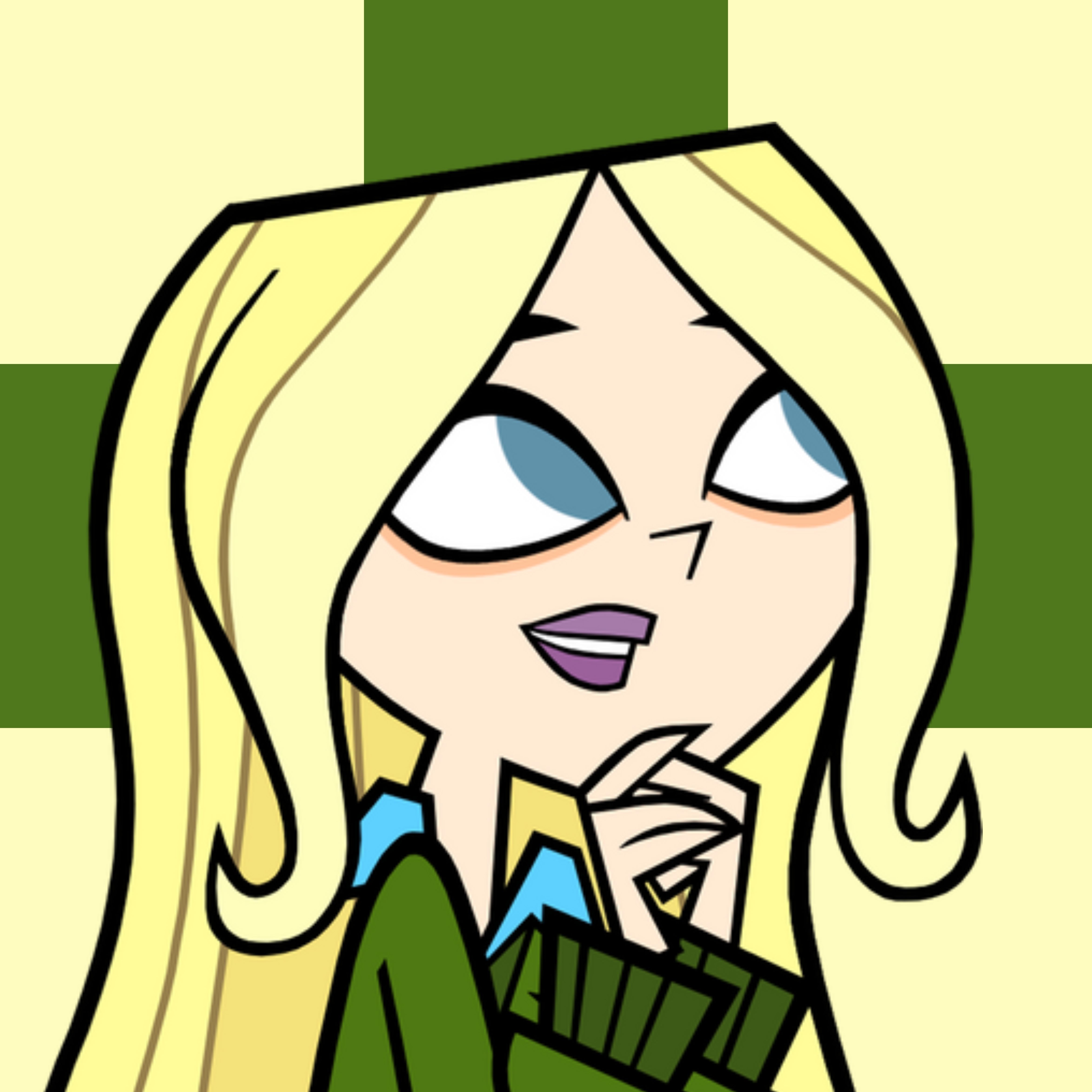 Luna Lovegood with a sprinkle of originality made Dawn. TY SO MUCH ILYSM CREATIVITY <3 Dawn is such an interesting character and I love her so much lol. She got 11th place which really sucks. She is amazing<33333
Owen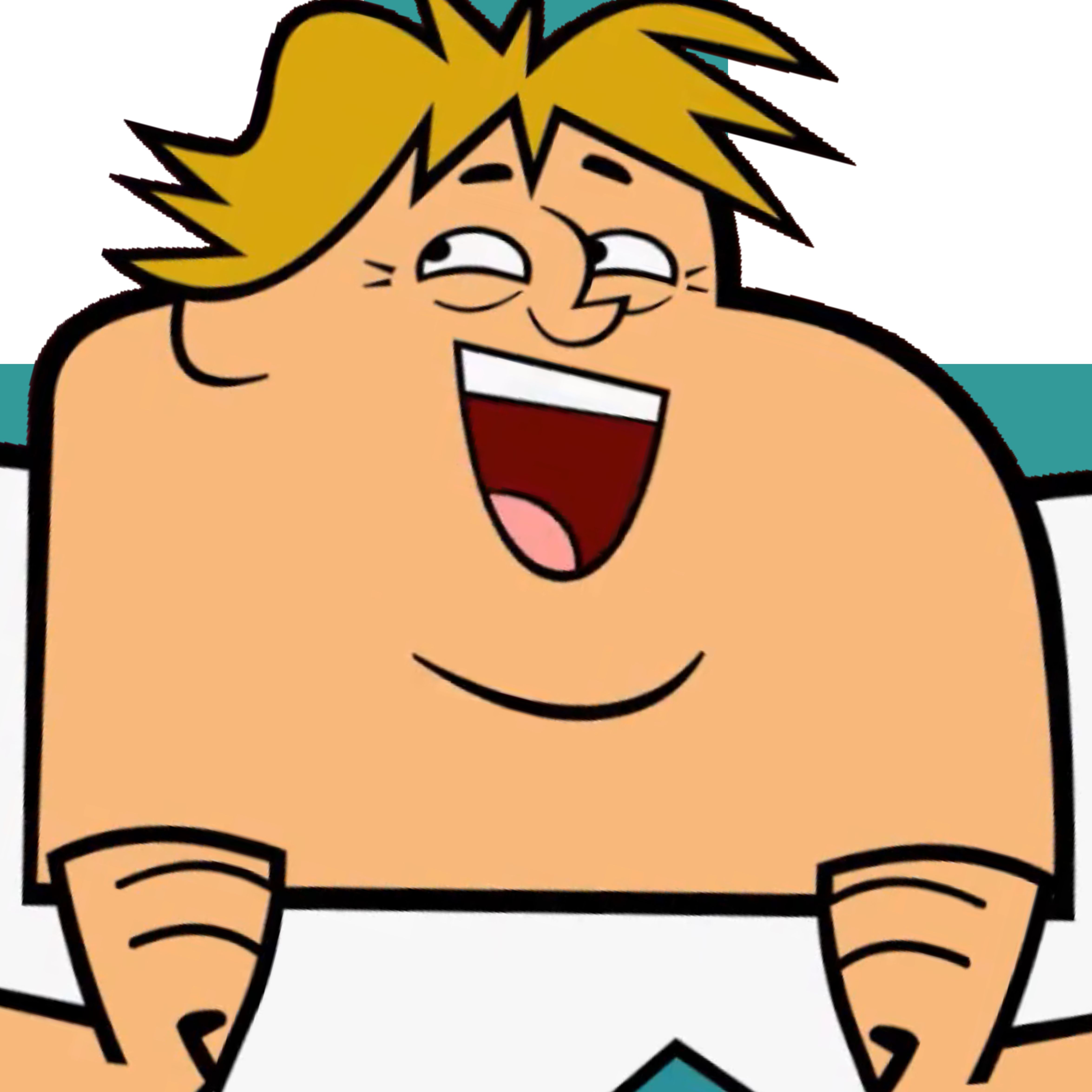 UNDERFRICKINGRATED! Why? He was one of my favorites in TDI and TDWT. The fact that he's an underdog just because he's kinda stupid and stuff makes him really likable. And yea, he's a walking fart joke, but fart jokes are hilarious so you know what, why shouldn't I like Owen? im confused if that's an unpopular opinion or not because most people dont like him but a lot do so idk.
Izzy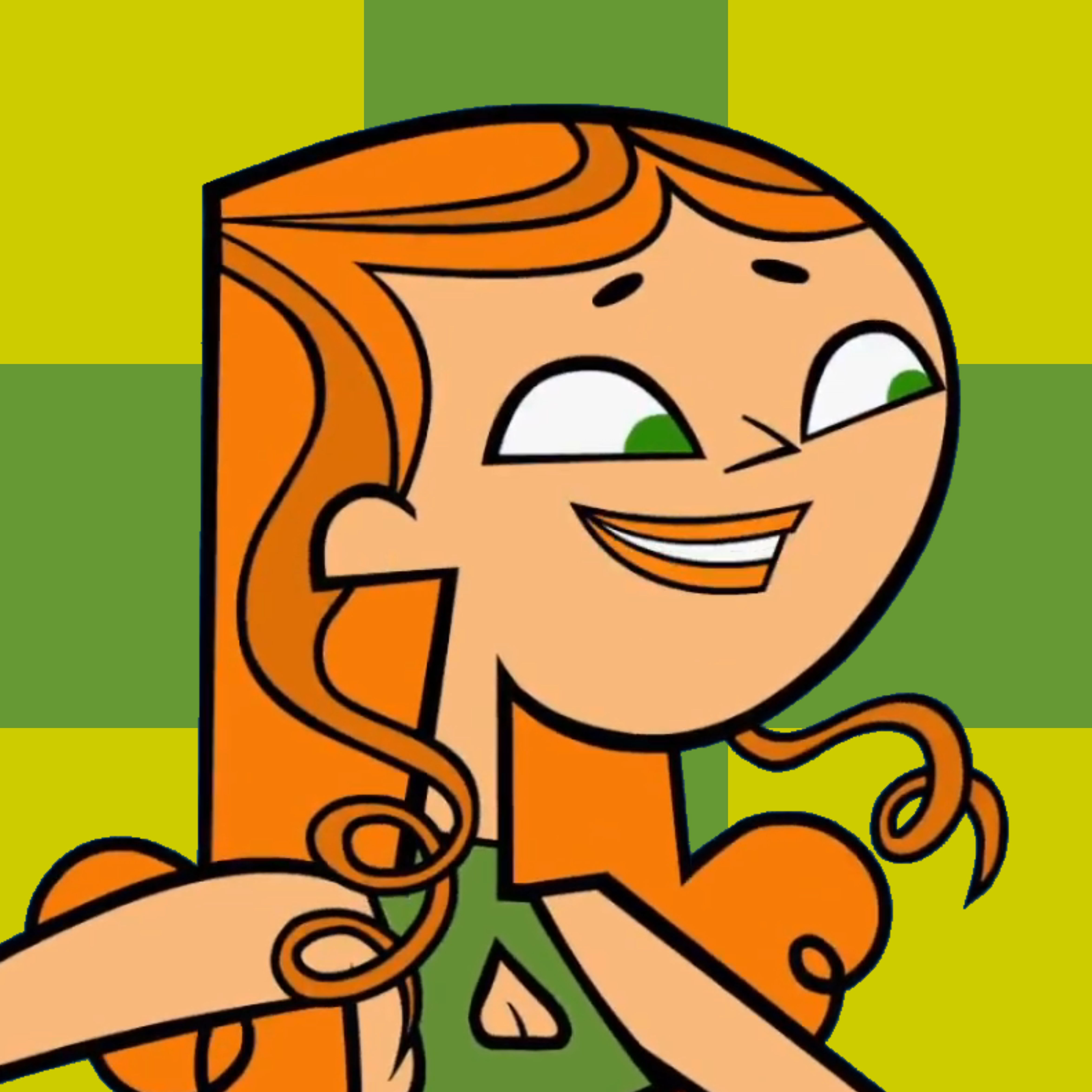 Izzy is the funniest character in TD imo. She is crazy, funny, AMAZING..........idk what else to say it's pretty self-explanatory if you are a fan of total drama, which I am supposing you are.
Lightning
XD I can understand why he is hated lol but he's funny to me XD I'm not even going to try to convince you why I like him, he's just...funny...
Sierra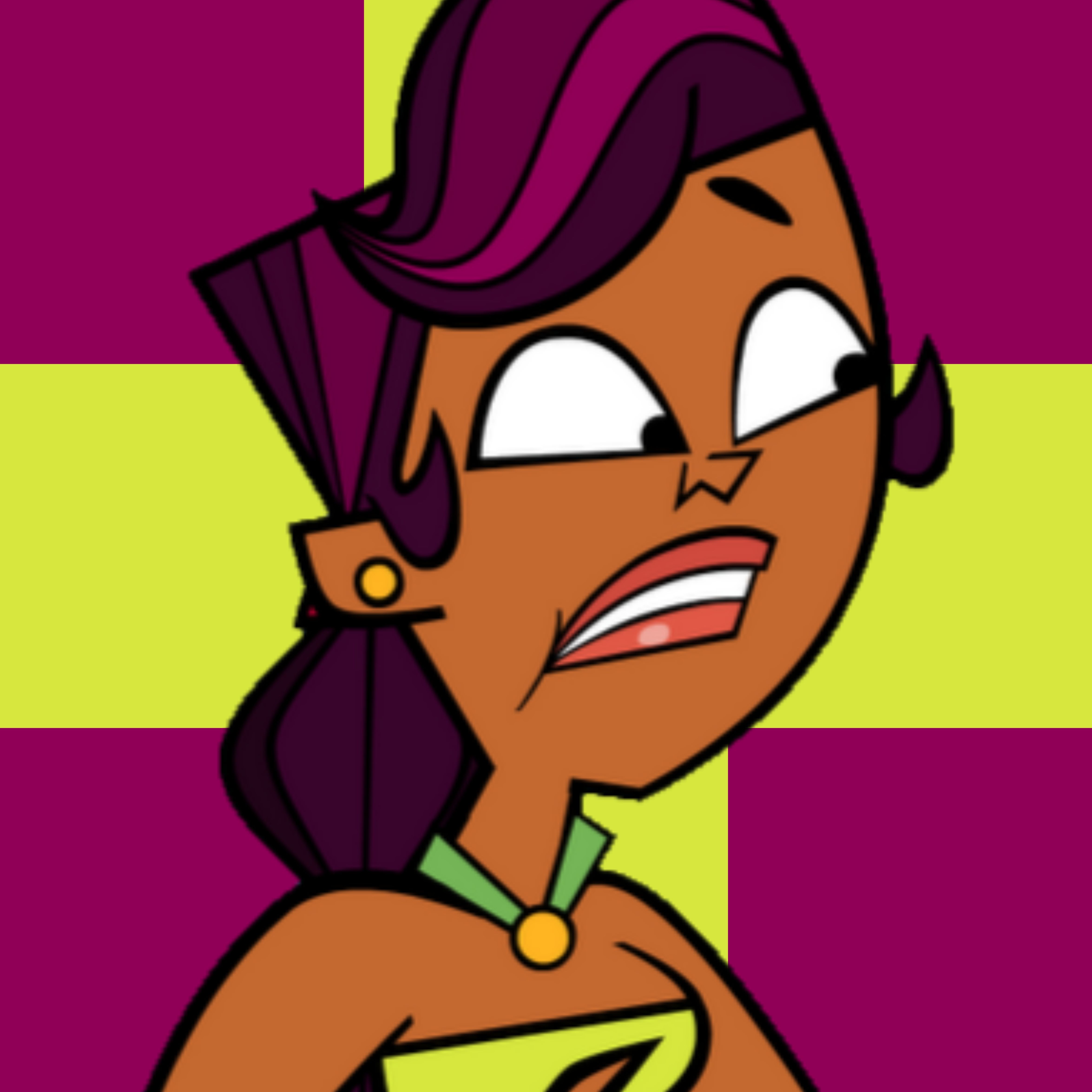 Sierra is probably the character that makes my laugh out loud the most. She's so funny, and the stalkerish things she does is funny. I haven't been using super big words because I suck at describing things so let's just say she's awesome lol
Duncan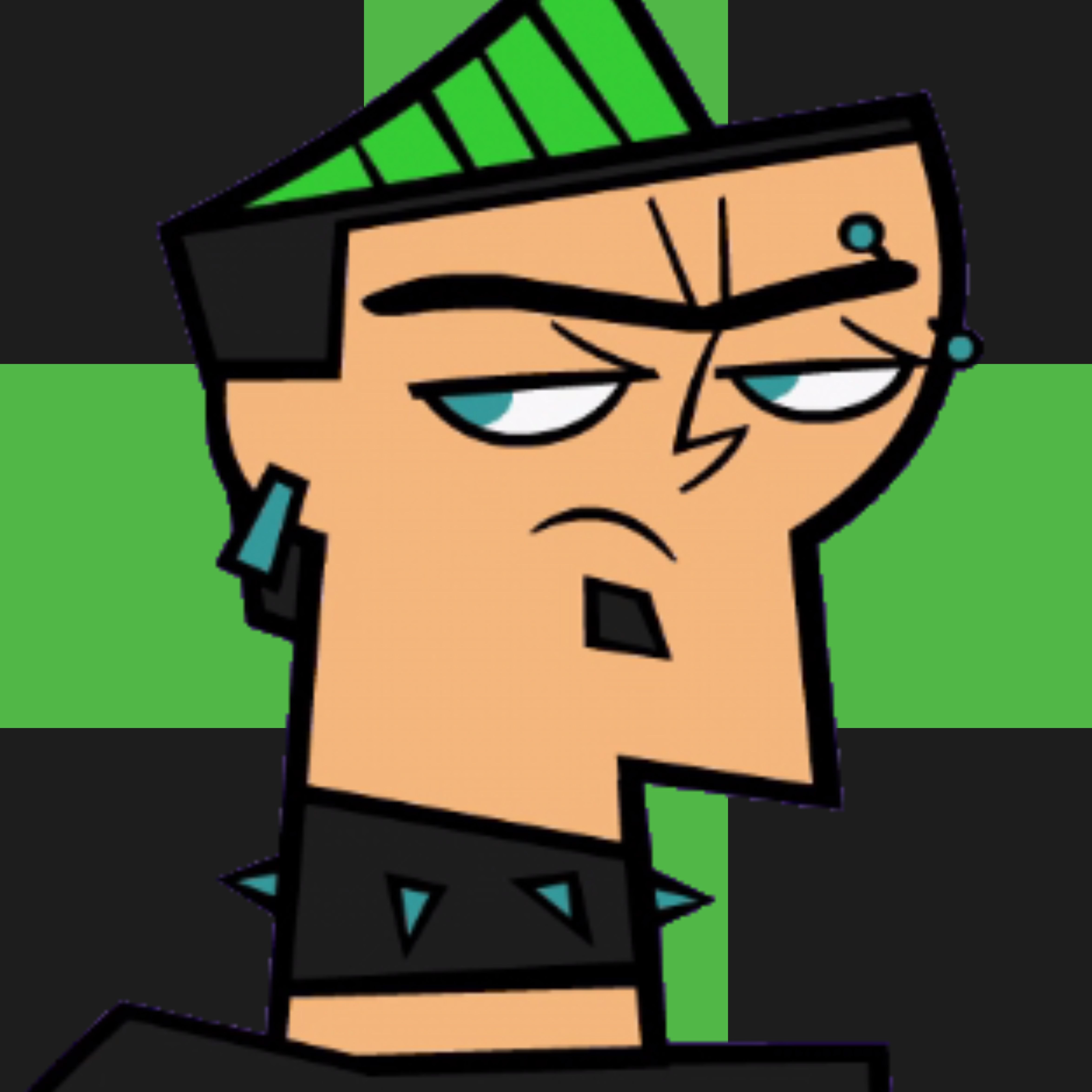 Ok, I'll admit, I did not like Duncan when I started watching TD. Up until like....a month ago I didn't like him, but all of the sudden he's in my top 8 males. I realized he's funnier and fantastic-er than I had once thought of him, and he was SO awesome in AS. That's a rare thing to see, but I really did like him. :)
Samey
The first third generation person :) Whenever I make a cast, I always choose either Sugar, Jasmine, Ella (who I have really started to get annoyed with lately), and Scarlett when i pick a tdpi lady, but I never pick her because I always forget about her. She's kinda the Bridgette of gen 3, and she is my favorite from that generation. It's a shame she didn't make it too far, she has a lot of potential.
Beardo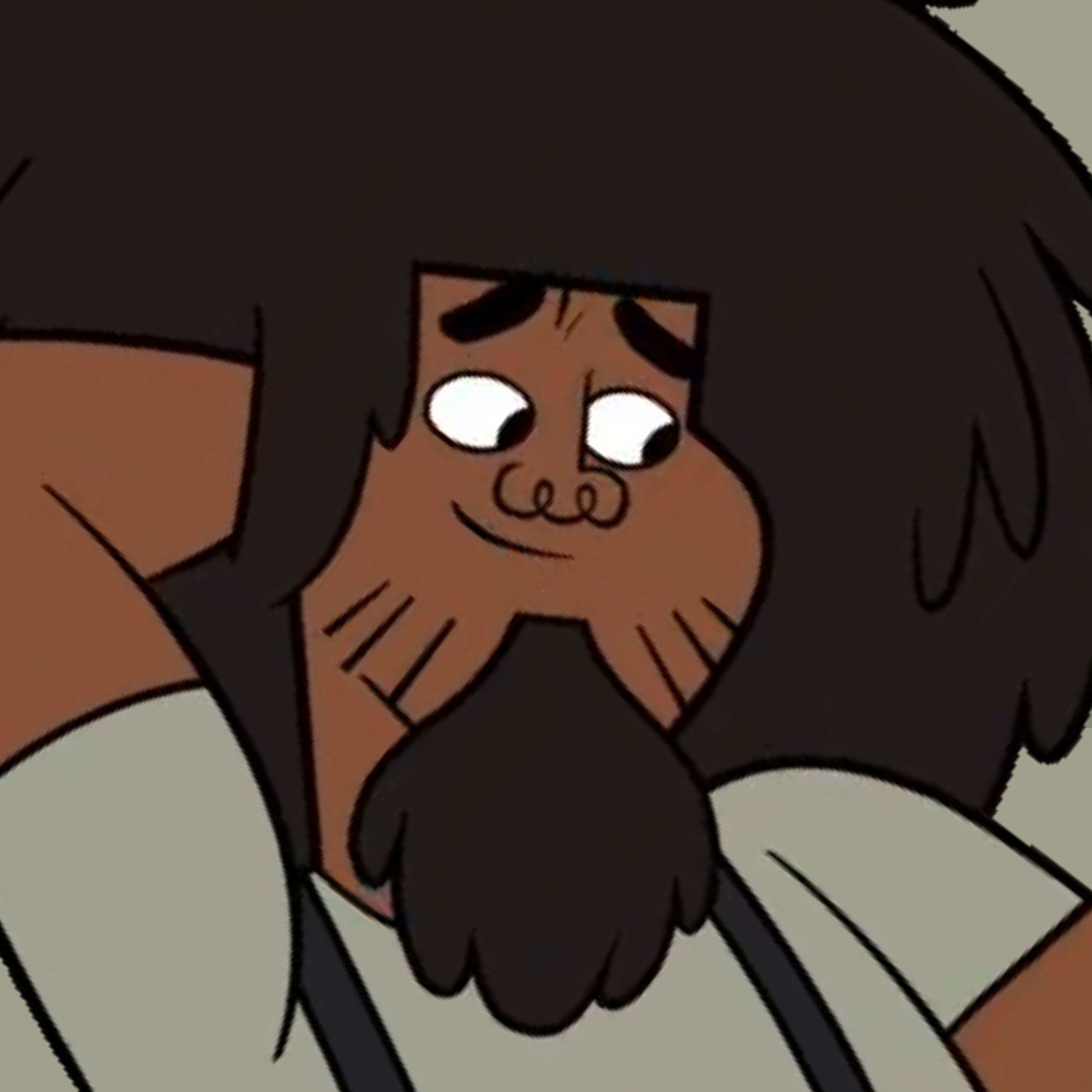 k, I hope it's not weird that out of all the boys I could've chosen, I chose Beardo. Why? He's brilliant! He was funny and it sucked he had to be out first. I understand him being a fodder, but first kinda sucked. :(
Staci
YOU KNEW IT WAS COMING. YOU KNEW IT WAS COMING. QUEEN STACI RULES ALL. QUEEN STACI IS QUEEN. STACI IS AMAZING. but in all seriousness, she was hilarious lol <3
Sam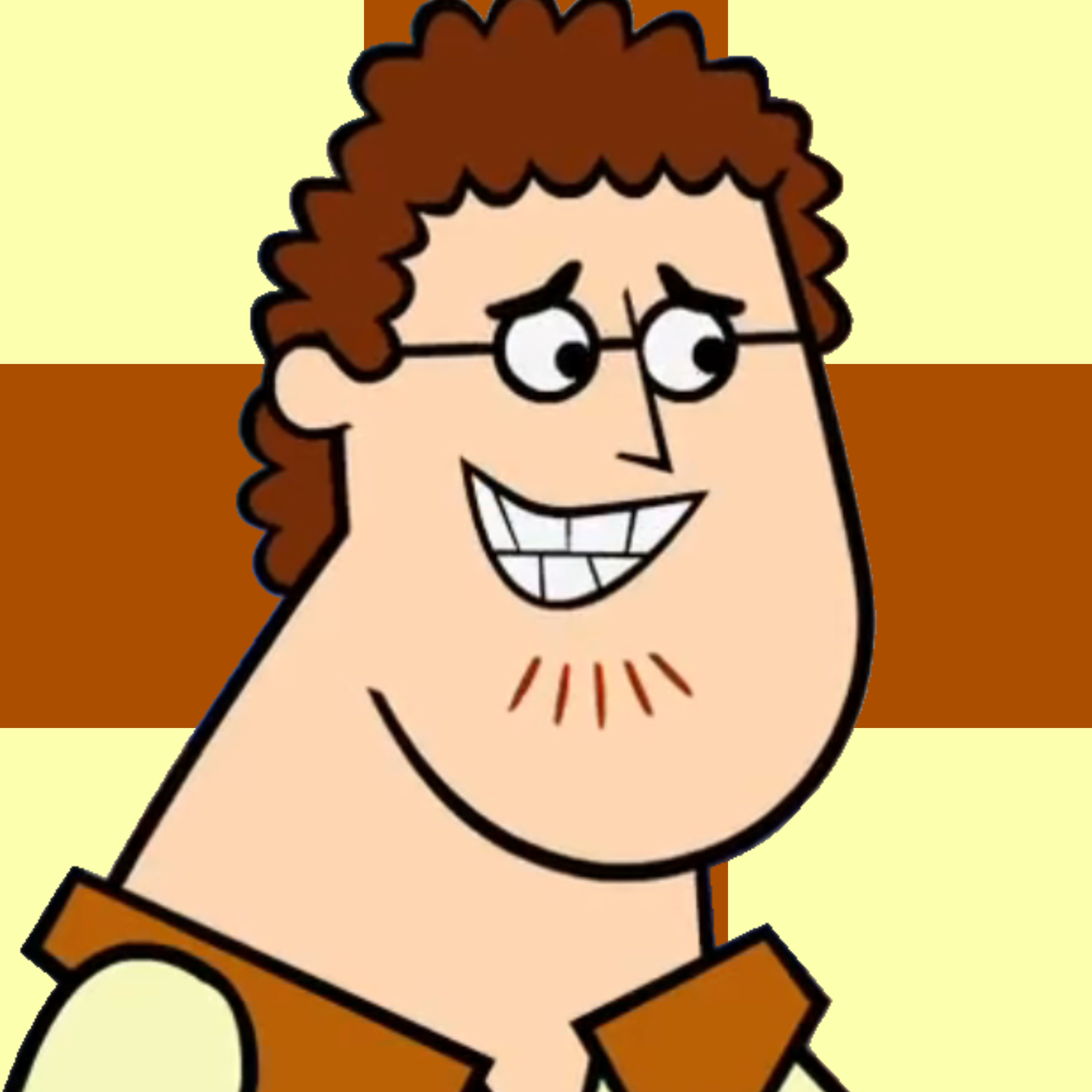 Another heavily underrated character. I liked Sam. He was really nice and reminded me of me because I would probably suck at the challenges too. But really, he is probably one of the nicest players ever. I loved him in All-Stars, and he never got wrecked. Now, the only reason people say they hate all-stars Sam is because he shouldn't have been cast. But, if you watch that season as just a "fun" season, and not the best of the best all-stars, then I think you'd like him more than you did before :)
THE LAST GIRL...
Zoey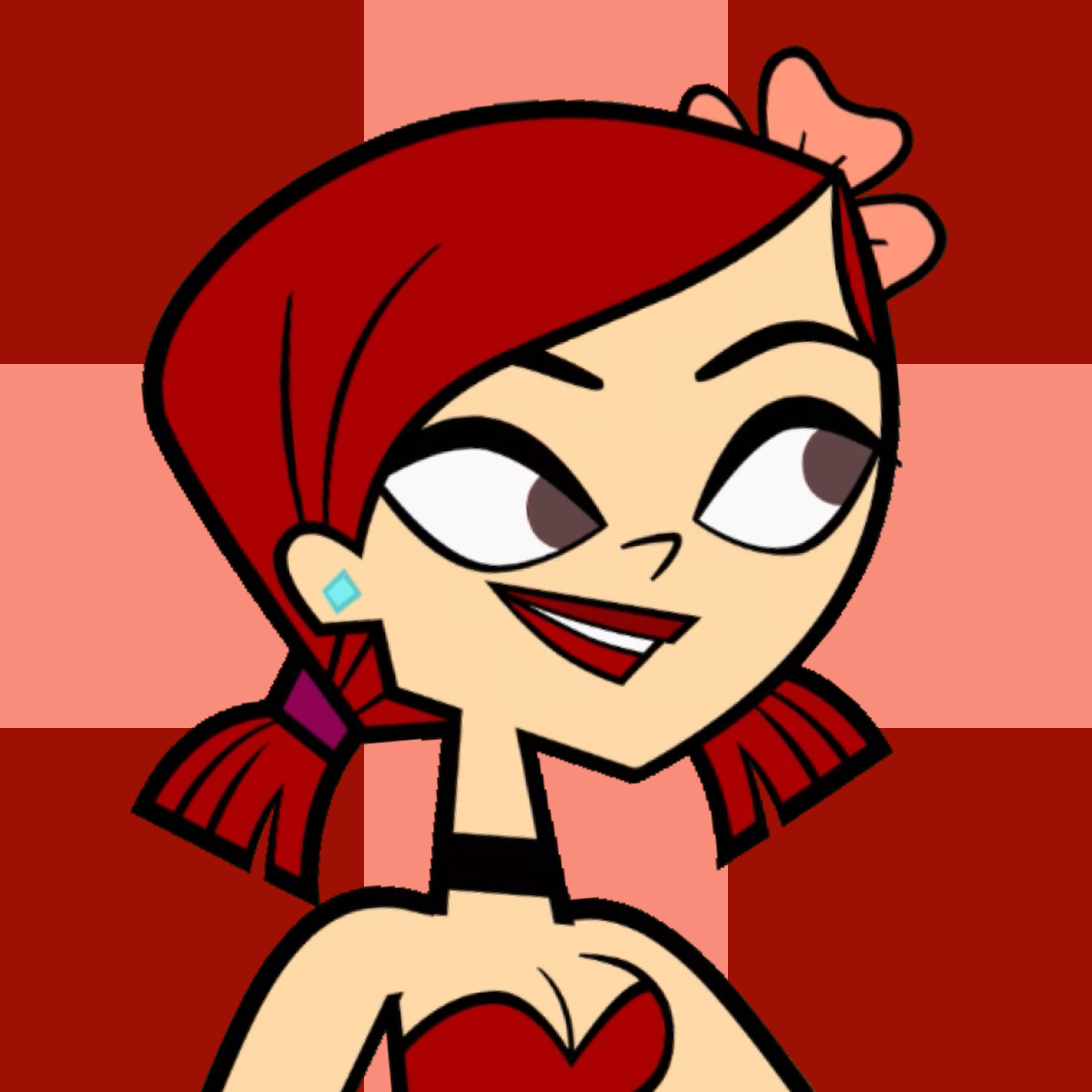 I hate Mike. Hate him. You would have to come up with a nearly PERFECT character to add them to this list if they were Mike's girlfriend. And...they did it. Zoey is so lovable, kind of like the Bridgette of gen 2, and she has one of my favorite designs. And really, let's be real. If you were in a tough situation and ur lover was a little bit away, you were call out to him/her. I would. I'm too lazy to help myself. zoey<3

THE LAST BOY...
Tyler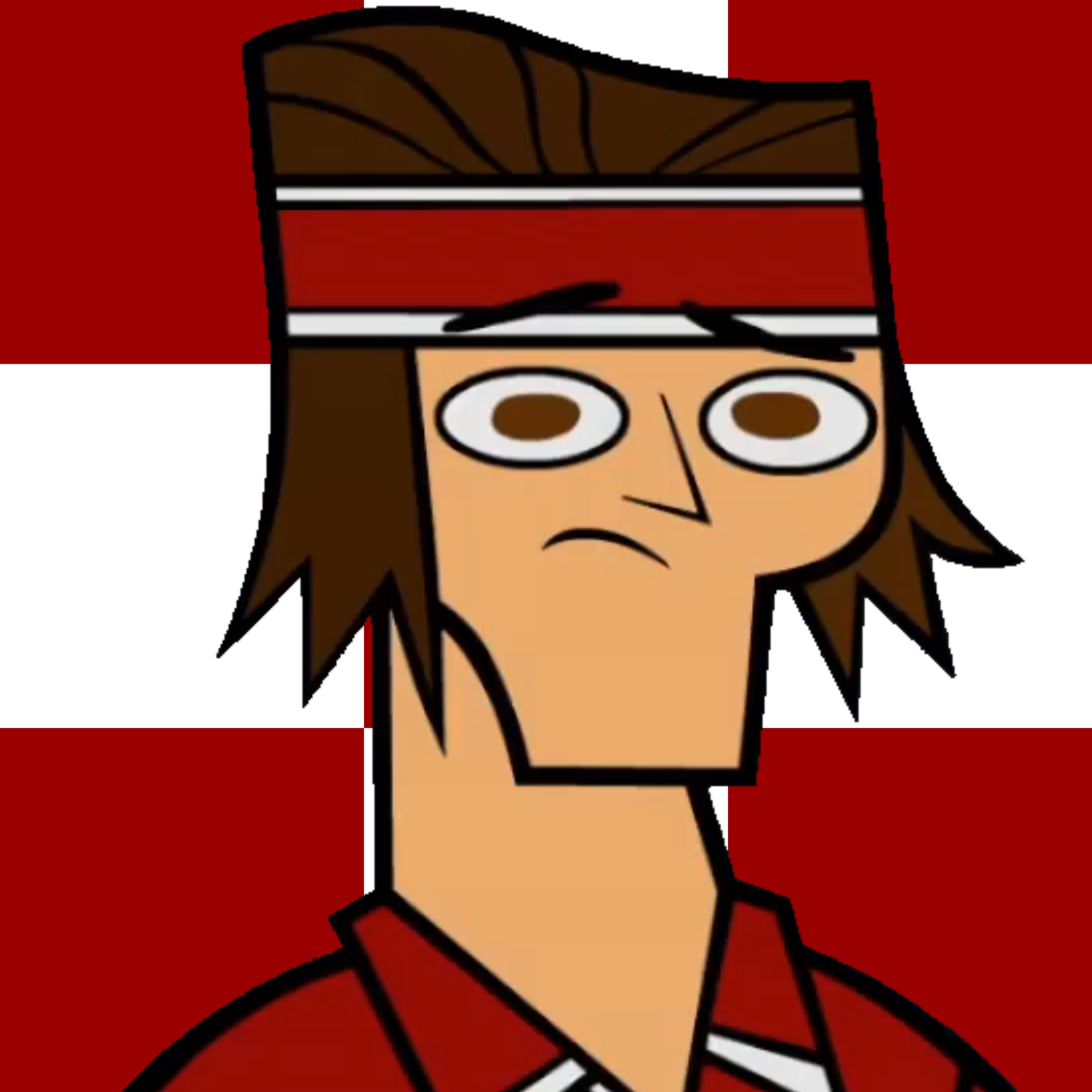 Tyler is funny. My favorite friendship is of Noah, Owen, and Tyler. Not much else to say, he's just a good player. :)
The Final Cast
And in case you wanted to make an elimination order or something like that, I already made teams :) I named them after animals lol
Red Pandas:
Asian Leopard Cats:

i wrote this incredibly fast so the grammar sucks :) sorry if u love grammar lol
Ad blocker interference detected!
Wikia is a free-to-use site that makes money from advertising. We have a modified experience for viewers using ad blockers

Wikia is not accessible if you've made further modifications. Remove the custom ad blocker rule(s) and the page will load as expected.