Hey there, your favourite Sierra lover here and today I'm gonna show you my TDRR 2 teams prediction! So let's go!
First off, we got The Jersey Shore Rejects
wich is Anne Maria with a girl that is also a jersey shore reject. Come on guys, Anne Maria is clearly a fan-favourite!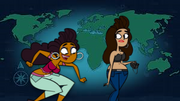 Second Pair, we got The Beat Boxers wich is Harold with Beardo. They both beatbox and make noises.
However, it's really unlikely that that will happen as Beardo and Harold never met.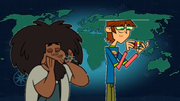 Third Pair, we got The Crazy Friends wich is Katie and Sadie! Everyone wanted them to be in the first season of RR but they did not!
Fourth and Finale Pair, we got The Creepy Friends
wich is Cody and Sierra. They would make a nice pair in RR!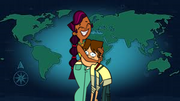 So what do you think about my pair predictions? What pair do you want to see in TDRR 2? Say that in the comments below!
Ad blocker interference detected!
Wikia is a free-to-use site that makes money from advertising. We have a modified experience for viewers using ad blockers

Wikia is not accessible if you've made further modifications. Remove the custom ad blocker rule(s) and the page will load as expected.