Hi guys, your favourite Sierra lover here today! So today, I will be talking about a character that often gets hate : Dave! I like Dave (activates protection shield). At first he was good, but at the finale. HE WAS EVEN GOOD-ER (if that's a word)! I liked his evil attitude. I hope he comes back in future seasons, as he would make a great villain.
What do you guys think? Agree or Disagree? Do you Like or Dislike Dave? Tell me in the comments below!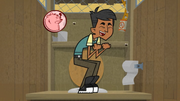 Ad blocker interference detected!
Wikia is a free-to-use site that makes money from advertising. We have a modified experience for viewers using ad blockers

Wikia is not accessible if you've made further modifications. Remove the custom ad blocker rule(s) and the page will load as expected.