1st: Eva
What can I say about Eva? she is the rarest character yet has some of the most potential
possible!
I truly think the producers made a giant mistake with this, I think she should have been in World Tour and refused to sing instead of Duncan, but of course come back later and get fifth. I don't mind that she wasn't in Action though
2nd: Beth

Ah, Beth. You got a very high place (Not gonna spoil, most of you know what place she got though) but after the second season the producers never gave you a chance to shine, ever.
I think she should've been in World Tour but not All Stars.
3rd: Trent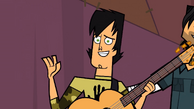 Trent, the most musical character, in season 1 and 2, plays guitar, but guess what season he doesn't enter? Yup. World tour! the one where they sing.
THEY SING, HE IS THE SINGER OF THE SHOW WHAT IS GOING ON HERE?!
All I can say is Trent is one of the most underated contestants and should've been in World tour and All stars!
4th/5th: Katie and Sadie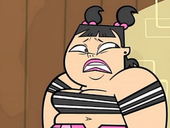 Sure, they were annoying but look at the other annoying contestants in the seasons! Katie is the second most rare character with little potential but I don't care! I don't think they should have been in World tour but in Action, after that they can be forgotten forever.
'6th: 'Ezekiel

I'm homeschooled, It angers me that he goes first in every single season he enters.
In island he can go first but in World tour he should've went further, but there is one thing that pisses me off more than everything on the whole list.
EZEKIEL
CAN'T
TURN
FERAL!
7th: Justin
Who can't get mad that one of the funniest characters only got into 2 seasons? Only 0% of the fandom.
This guy should've made it further into island, got onto World Tour and even All Stars.
This just angers me! who creates a character with so much potential and only uses them in 2 seasons?
8th: Geoff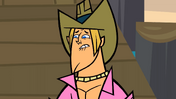 Geoff didn't just only get a incredibly high spot on the first season yet go very early in the second season but was never in a season after that.
What the f*** developers?
Even Bridgette, who went earlier than him did better!
Well, that's all for now. If you guys remember someone I forgot be sure to tell me, bye
Ad blocker interference detected!
Wikia is a free-to-use site that makes money from advertising. We have a modified experience for viewers using ad blockers

Wikia is not accessible if you've made further modifications. Remove the custom ad blocker rule(s) and the page will load as expected.