This is the order of smartest to dumbest gameplay based on generation.
Generation 1
25th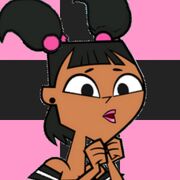 She never had any gameplay, like others. I know Ezekiel, but she had no pupose. Her whole character revolved around Sadie and her attractions. But she really had no gameplan whatsoever. Complate idiot. But I kinda wanna see her and Sadie in a different season, but by themselves.
24th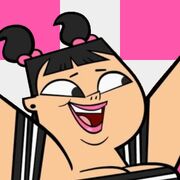 Like Katie, no gameplan. Her character was revolved around Katie and her attractions. The only reason why she was placed higher is because she stayed longer in the game. I do want her to have more developement.
23rd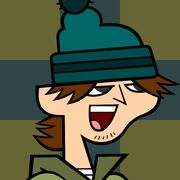 Even though he competed in a total of 2 elimination episodes, he did have extreme determination, and he did stay. I mean, playing the sexist card was probably his biggest game move. He's kinda like Joey in Big Brother 16, one bad move and you're gone. In this case twice. I don't want to see him again, cameo or no cameo. He was a bad character design and his feral-ness ruined him. Sorry Ezekiel fans? You know, if there are any.
22nd
He didn't do gameplay because of his chicken phobia.One of his "game-play" move was when Courtney hitted on him. It was mostly Courtney, but he was apart of it. Another was that he saw Gwuncan kiss and Alejandro forced him into saying it. He's purpose was just for laughs and for Lindsay not to remember his name. I don't really wanna see him in another season.
21st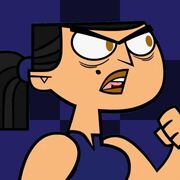 Don't get me wrong, I love Eva. Eva didn't have any gameplan, but she did figure out that Heather got her out and tried to vote her out. Her anger just got to her and she couldn't go that much farther. I would love to see her in another seaason with Izzy and Noah. Team E-scope all the way!
20th
Yeah, Trent threw the challenges, but because of that, he got himself off, which was a stupid gameplay move. His big move in TDI was when Heather kissed him. I wouldn't want him to be in another season, but I want to see what would happen if he did.
19th/18th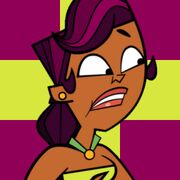 Sierra's purpose revolved around Cody. Her big game move, probably doing the girls alliance thing with Heather. Other than that, all she did was protect Cody from Gwen, Courtney, and everyone that touched him. I wish she wasn't in All-Stars.
18th/19th
Cody's purpose: trying to woo Gwen, and being annoyed by Sierra. His game move was making it to the final three by being one of Heather's 2 friends. I don't ike Cody much.
Ad blocker interference detected!
Wikia is a free-to-use site that makes money from advertising. We have a modified experience for viewers using ad blockers

Wikia is not accessible if you've made further modifications. Remove the custom ad blocker rule(s) and the page will load as expected.