This article/section features

spoilers

. Continue reading at your own risk.
This week, i bet a lot of people will be glad that TD's shortest contestant yet biggest underdog has been eliminated. Well Cam, nice meeting ya. And once again, that feral freak show Ezekiel made another cameo. Come on Zeke, give Noah a chance.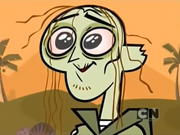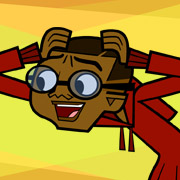 Courtney and Scott has become the 2nd couple to break up, in 2 hour, the fastest being Al/Heather who lasted in 5 seconds. Gwen step up from her previous episode lesbian/ex bf hater character derailment and being nice to someone else for a change and further her record of total challenges won in the whole series.
With his first target down, who is Mal's next victim? Can Zoey find a way to get rid of him before its too late? Will Scott and Courtney made up before the season ends? Will Duncan get out of prison? Will Gwen and Courtney continue their lesbian relationship? Will this website be wrong in the next ep? And who is next to get dunked into the Island's sewage system?
Who will win immunity next?
Will there be a double elimination in the next ep?
Who will be kick out next ep?
Ad blocker interference detected!
Wikia is a free-to-use site that makes money from advertising. We have a modified experience for viewers using ad blockers

Wikia is not accessible if you've made further modifications. Remove the custom ad blocker rule(s) and the page will load as expected.