Yo Questers, Quest back today with this week's instalment of the Character Appreciation Quiz this time focusing around "Multiple" Mike. As always there'll be sections based upon season, with 2 based on ROTI and TDAS and a general section.
TDROTI
Q1- Upon making his way to Camp Wawanawka who does he attempt to save before being pulled under the water in Bigger! Badder! Brutal-er!?.
Q2- In Grand Chef Auto, what does Mike's alternate personality; Chester pretend to be in the confessional?
Q3- Where does Mike first find a fedora and trigger his Manitoba?.
Q4- Apart from Zoey, which other female contestant did Mike date throughout the duration of TDROTI (While as Vito)?.
TDAS
Q1- In Evil Dread, what did Mike's other personalities nickname Mal, after Manitoba's reappearance in Mike's subconscious?.
Q3- Which Villainous Vulture, did Mal reference during the elimination order in Evil Dread?.
Q4- What weapon did Mike/Mal decide to utilize in order to pick his helpers in the season finale; The Final Wreck-ening?.
General
Q1- Which of Mike's personalities wasn't originally planned?
Q2- Cory Doran voices Mike and all of his personalities, which one did he claim was his favourite?.
Q3- Mike/Mal is one of a few various characters to have criminal record, can you name one other?
Q4-As revealed in early concept art for the fourth season, what was Mike's original colour scheme?
Q5- One of Mike's personalities; Manitoba shares his main theme with another contestant, which contestant is this?
User Spotlight
I can officially reveal that the winner of last week's Max Quiz was:
*
Cody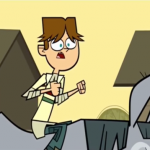 Congrats again Cody dude, anyways that's it for another instalment of the Character Appreciation Quiz, don't forget to leave your answers down below and catch JIMBOYKELLY next week as he gives his views on the smart-alec; Noah. As always Quest on and see ya later.