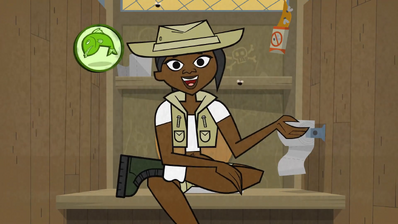 Hi guys MrQuest back today with this week's instalment of the Character Appreciation Quiz, this time focusing on TDPI's resident Australian; Jasmine. As usual the quiz will be split up into sections based upon season, however as Jasmine has only competed on one season, I will also be doing a general section for her.
TDPI
Q2- What phobia is Jasmine revealed to have during the challenge in This Is The Pits!?.
Q3- In Sky Fall, what does she reveal she'd do with the prize money if she split it with Shawn?
Q5- Which animal does she soothe during the relay race challenge in the second episode of TDPI?
General
Q1- Being Australian, which of Mike's personalities is she similar to?
Q2- Disregarding Dakotazoid, which accolade does she attain?
Q3- Jasmine is one of many contestants to own a pet, name one of the others
Q4- Jasmine is one of six contestants to be able to win the cash prize, without being a finalist, name one of the others.
Q5- Who does the voice of Jasmine in Total Drama?
User Spotlight
I can officially announce that winner of the last week's Izzy Quiz, was:
                                 *ScrawnyLittleWhiteBoy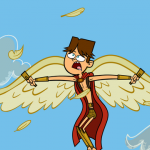 Congrats Cody dude, anyways guys that's it for another installment of the Character Appreciation Quiz, please do leave your answers in the comments below and don't forget to catch RBW next week as he gives his thoughts and opinions on the take-no-prisoners jockette; Jo. As always Quest on and see ya later.