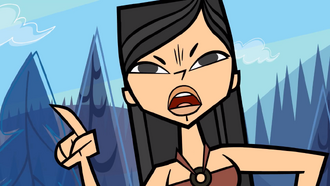 Yo, Questers, MrQuest back today with this week's installment of the Character Appreciation Quiz, this time focusing around everyone's favourite queen of mean; Heather. This quiz will feature four sections based upon TDI, TDA, TDWT and TDAS.
TDI
Q2- What talent was she originally going to display during the talent competition in Not Quite Famous?.
Q3- After being tranquilized by Izzy in Wawanakwa Gone Wild!, what did she call her during the elimination ceremony?.
TDA
Q1-Which three of Chris' personal attributes did Heather suggest could relate to the combination of the vault in Ocean's Eight - Or Nine?
Q3-In Beach Blanket Bogus, what did she say Leshawna was not in a confessional, during Leshawna's dance off with Trent?.
Q4- During the badminton segment of the sports movie challenge in Million Dollar Babies, what got stuck in Heather's wig?.
Q5- In the third TDA aftermath, what sort of wig was she wearing?
TDWT
Q1- What did she say was the best thing about making promises in the dark?
Q3- During the song; Blainerific, with which other contestant did she sing that Blaineley wasn't so famous?.
Q4- What did Heather say she wouldn't do to the new girl (Sierra)?
TDAS
Q1- During the Moon Madness challenge, what trick did she use try and see whether Alejandro still cared for her?.
Q2- In Evil Dread, what did she complain about, that Alejandro was hogging?
Q3- What metaphor did she use for a in-co-operative team in the same episode?
Q4- During the challenge in Saving Private Leechball, what does call out, after her team-mates head out to continue the challenge?.
User Spotlight
As the winner of last week's Harold Character Appreciation Quiz I can officially announce that the winner as:
                                  *Skylanderlord3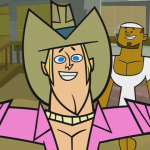 *Skylander is fellow LD fan and a lover of cartoons

Congrats Skylander dude, anyways guys that's it for another installment of the Character Appreciation Quiz, as always please do leave your answers below and don't forget to catch Mint next week as she gives her opinions on Izzy. As always Quest on and see ya later.
P.S- Sorry for the late upload my real life's been pretty busy lately.