The Toxic Rats Page
Intro
So here we are, I atcually wanted to do this tomorrow but I got alot of votes so I thought why not do it now. We are the merge but before we go on you all can undo a mistake you made in the last 11 eliminations. This is the last time someone returns.
The teams
The teams are no teams anymore but if you still wanne look the the team pages scrol up and click on one of the links
Who will return?
You have the choice between 8 character, one of them will return so choice carefully, these are the eliminated character:
Scott, Blaineley, Anne Maria (first time) Brick, Staci, Zoey, Lightning, Jo and Anne Maria (Second time)
The Merge
These character made it to the merge.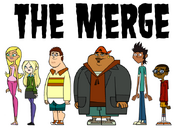 What do I have to vote
Vote for the character who has to return.
Ad blocker interference detected!
Wikia is a free-to-use site that makes money from advertising. We have a modified experience for viewers using ad blockers

Wikia is not accessible if you've made further modifications. Remove the custom ad blocker rule(s) and the page will load as expected.