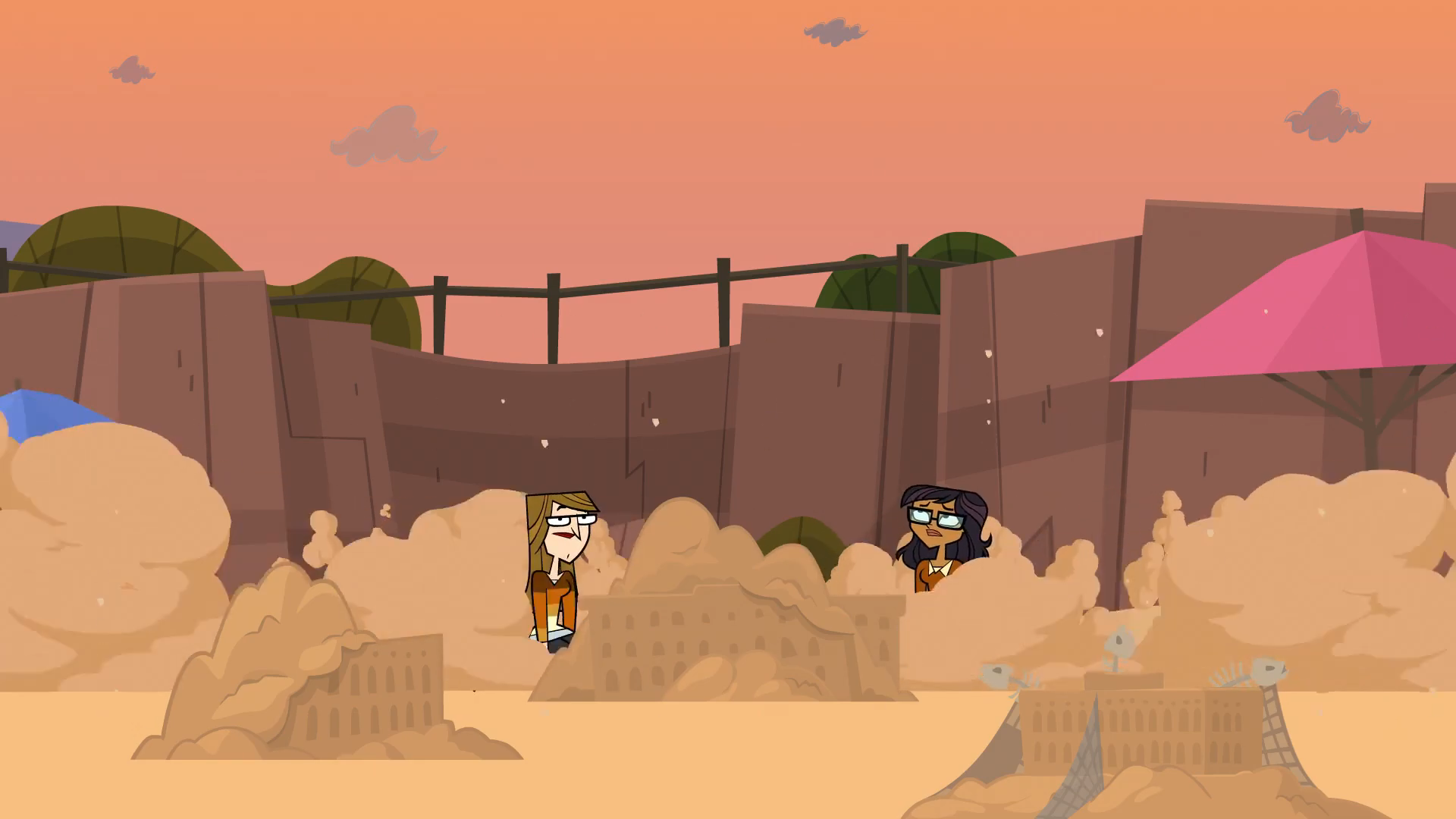 Hello and welcome to TDPTRR Couple Analysis! Basically everyday of the week (except sunday) I will view a RR Couple and analyse it then you will comment about your opinions of the following couple. Today we will be discussing the geniuses!
Basically, the geniuses are know it - all teens that spend their day on books rather than boys and clothes like other normal girls. They assigned themselves to the Ridonculous Race because they probably got bored from books and decided to put their knowledge into good use. They want to donate for astrophysics believing that science is underfunded and reality shows are overfunded.
My personal opinion of Ellody is that she is like Skarlett 2.0 but with tons and tons more potential. Like with Geoff in None Down - Eighteen to go. She totally could've developed a romance with him. I really see her competing again and becoming more of a person than a bookworm. And still, I think their timing was perfect or otherwise they could've become annoying.
Mary wasn't really saying or doing anything interesting in the first 3 episodes but I loved how she acted like a leader and thought they would've totally stayed. I also liked the thingy with the shark. Unlike Ellody tho I don't see her developing much more and could return for another season but only with Ellody.
Name: Geniuses
Members: Ellody and Mary
Possible Leader: Ellody
Age of the Members: 16 - 19
Episodes Competing: 4
From 1 to 10: 6\10
Place In Your Opinions of RR Couples: 9th
That was for today. Be sure to comment below your opinions of Mary and Ellody! See you tommorow when we will be analysing the Tennis Rivals, Gerry and Pete!
Ad blocker interference detected!
Wikia is a free-to-use site that makes money from advertising. We have a modified experience for viewers using ad blockers

Wikia is not accessible if you've made further modifications. Remove the custom ad blocker rule(s) and the page will load as expected.