Remember episode 8 of Total Drama World Tour- The Am-AH-Zon Race?
So Team Victory lost so many times that from 6 there were 2 left- DJ and Lindsay.
Like Chris said in The Am-AH-Zon Race- "Victory Twins, I would say team, but you're more of a duo". So Since there is 2 of them and 1 Total Drama Presents: The Ridonculous Race team has 2 contestants and if DJ and Lindsay were returning characters on The Ridonculous Race, They would be Team Victory Twins.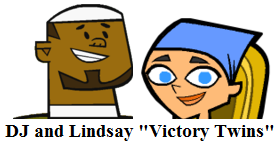 Tell me what you think in the comments below and stay tuned for another Ridonculous Theory :)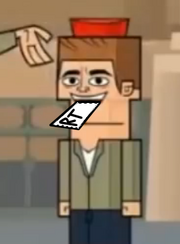 Ad blocker interference detected!
Wikia is a free-to-use site that makes money from advertising. We have a modified experience for viewers using ad blockers

Wikia is not accessible if you've made further modifications. Remove the custom ad blocker rule(s) and the page will load as expected.