I decided to make a competition too! Each camper will represent a country (for example, Noah will represent Australia) and each week, we will do a challenge that has to do with that country's culture. The winning player will win a userbox and be Chris in the next season! Duncan, Ezekiel, Beth, Justin, Sadie, and Harold will not be competing.
Sign Ups
Participants
Teams
Killer Bass
Bridgette (Team Captain)
Katie 
Noah
Courtney
Owen
LeShawna
Lindsay
Izzy
Screaming Gophers
Tyler (Team Captain)
Geoff
Eva
Gwen
DJ
Heather
Trent
Cody
Alliances
You can start to make alliances. However, you must report the alliances to me (Chris, not Cody). Here is the twist: an alliance must have a leader, an assistant leader, and at least 1 other member. You can make cross-team alliances, however, they will be dissolved along with the teams in the merge. You may not use cross-team alliances to manipulate the other team to vote off a targeted player (such as the most useful player). In the merge, alliances will be extremly useful to stay in the game!!!
First Challenge (Italy)
Your first challenge is a fashion contest to celebrate the fashion culture in Milan, Italy. You must use Photoshop or Paint to edit your characters. The theme is Abstract Designs. Post your pic on my talk page by January 16th. I will judge the results! And Chef & Chris need to have a pic also! (I will not be unfair and let my team win all the time, so Cody won't be judged most of the time until the merge. Also, you should start making alliances. If you have technical problems while doing any challenge from this point on, you will be asked a trivia question about the country for a maximum of 7 of 10 points.
Entries
Note: Sportfan514 had technical difficulties and was asked a trivia question about Italy, which he passed and won both teams 7 points.
Killer Bass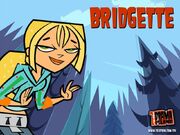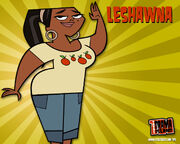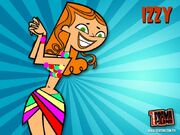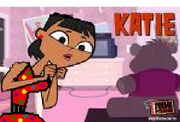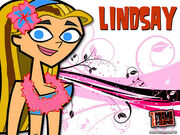 Killer Bass Results (out of 10):
Bridgette: 6
Izzy: 6
Owen: 5
Katie: 3
LeShawna: 2 (Disqualified to keep the entries even)
Lindsay: 7
Courtney: 7 (Technical difficulties, passed the trivia question)
Noah: 10 (Didn't turn in a picture)
Total: 44/70
Screaming Gophers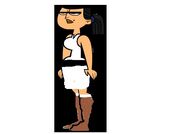 Screaming Gophers Results (out of 10):
Tyler: 5
Geoff: 6
Eva: 4
Cody: 5
Gwen: 7
DJ: 7 (Technical difficulties, passed the trivia question)
Trent: 7 (Technical difficulties, passed the trivia question)
Heather: 0 (Didn't turn in a picture)
Total: 41/70

Bass Win.
Ad blocker interference detected!
Wikia is a free-to-use site that makes money from advertising. We have a modified experience for viewers using ad blockers

Wikia is not accessible if you've made further modifications. Remove the custom ad blocker rule(s) and the page will load as expected.