Parody of: Sea Shanty Mix
Sadly, BB went AFK during this one, so he didn't get a line in his second favorite song.
     Bigez620
     Kgman04
     TotalDramaFan1000
---
We're heading down to Victoria's, that modern sexy store.
I'll get the D size bras, panty-hose, lingerie fills up my drawer!
I can't find a bra to pick, I am going to buy them all!
The pink ones, red ones, green ones, too, I'm having such a ball!
Pink, red, green!
Getting pink panties, I feel quite dandy! YES! THIS SIZE FITS, IT'S MINE!!!
Victoria, you are double size, but you sure can pick a bra!
Fits me fine, totes, it's mine, let's all yell "hurrah!" If you want the last bra, it's all yours!
Try them on, Size A, you're just the kind for me!
Cashier, do I look fine?
Got that right! That'll be 18.99!
Getting pink panties, I feel quite dandy!
Yes, I will pay for, those cute pink panties!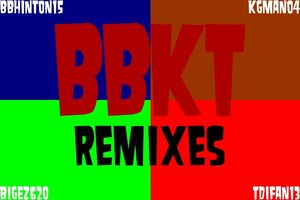 Ad blocker interference detected!
Wikia is a free-to-use site that makes money from advertising. We have a modified experience for viewers using ad blockers

Wikia is not accessible if you've made further modifications. Remove the custom ad blocker rule(s) and the page will load as expected.