Parody of: Fight for the Gold
Another duo; we're getting the hang of this.
     Bbhinton15
     Kgman04
---
I know that you're shivering, I'm shiverin' too!
My lips and legs are quivering, my body's all blue!
It's below 15 here, and I need a blanket!
For real? Don't you have on, like, six jackets?
Oh, it's freezin' cold here!
I swear, I can't even feel my ears!
My teeth're shattering!
And, my dentist will be charging me a feeeeeeeeeeeee-eeee-eeee-eeeeeee!
I'm so freaking cold... I can't feel my fingers. Um, HELP!
Brrrrr!
I want my heat back! I'm in despair!
Save it for later, it's a polar bear!
Oh, the fear, the fear! So much to adhere!
From the bear to the coldness, this pain is too severe!
This frigid air's bad! I've lost feeling in my rear!
Let's head on back home, and return to Yukon next year!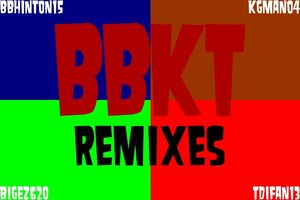 Ad blocker interference detected!
Wikia is a free-to-use site that makes money from advertising. We have a modified experience for viewers using ad blockers

Wikia is not accessible if you've made further modifications. Remove the custom ad blocker rule(s) and the page will load as expected.