Parody of: Eine Kleine
This song isn't like the others; I made this one up solo. Yes, I know the color isn't necessary, I just want to keep the format the same.
     Kgman04
---
Keep it down, the bullies might hear you!
Try, you must, for they might hit you. WITH A BOOT!
Sneak on, but you're still out of luck, they heard you walking up!
Wait 'til you're shoved around for being such a nerd!
Better run quick, or they'll insult you with, names like "dork" and "turd"!
When you drop your book, you'd better look, behind so that there's no one chasing you, you, you.
There's pride in your eyes, there's no surprise, knowing everything must be a hoot. Sorry, Harold!
Wait, something's not right in your head! Don't know what the teacher said! Million or hundred? And yet you raised your hand! You raised, you raised your hand! Your hand, your hand, your hand, your hand, that you raised!
You got the question wrong?
You got the question wrong!
Nooooooooooooooooooooooooo!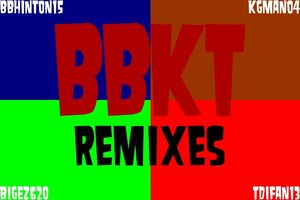 Ad blocker interference detected!
Wikia is a free-to-use site that makes money from advertising. We have a modified experience for viewers using ad blockers

Wikia is not accessible if you've made further modifications. Remove the custom ad blocker rule(s) and the page will load as expected.