I'm sure most of you know the rules, but I'm going to explain them anyway.
You can choose one song to hurt and one to heal or double hurt one song, but can not double heal. The max HP for each character is 8, and you may leave one vote a day.
(I'm sorry this is layed out so poorly, the wiki's format is difficult.)
Come Fly With Us, 8 hp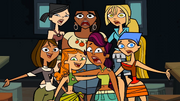 Lovin' Time, 8 hp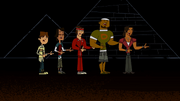 Rowin' Time, 8 hp
Before We Die, 8 hp
Stuck To a Pole, 8 hp
What's Not to Love, 8 hp
Baby, 8 hp
I'm Sorry, 8 hp
Eine Kleine, 8 hp
Gypsy Rap, 8 hp
Paris in the Springtime, 8 hp
Sea Shanty, 8 hp
Oh My Izzy, 8 hp
Save this Show, 8 hp
Sisters, 8 hp
Strip Them Down, 8 hp
Greek Mix, 8 hp
Boyfriend Kisser, 8 hp
Shear The Sheep, 8 hp
Gwen's Face, 8 hp
Her Real Name Isn't Blainley, 8 hp
Blaineriffic, 8 hp
A Chinese Lesson, 8 hp
Wake Up, 8 hp
Condor, 8 hp
This is How We Will End It, 8 hp
Who You Gonna Root For, 8 hp
I'm Winning This, 8 hp
I'm Gonna Make It, 8 hp
Versus, 8 hp
Vote as you wish, this is Hurt and Heal.
Ad blocker interference detected!
Wikia is a free-to-use site that makes money from advertising. We have a modified experience for viewers using ad blockers

Wikia is not accessible if you've made further modifications. Remove the custom ad blocker rule(s) and the page will load as expected.