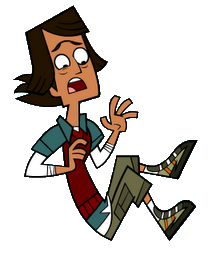 DROP OF SHAME- NOAH
Noah:Oh, hi there. As you all know, I have been elliminated from Total Drama World Tour. If Tyler revealed he costed the team the challenge, I would still be in the game. (he lands in TDA Aftermath place) Oh, gotta run. Me and Owen are getting our pictures taken for order of ellimination. Laters.
THIS HAS BEEN A DROP OF SHAME INTERVIEW- WITH NOAH.
Ad blocker interference detected!
Wikia is a free-to-use site that makes money from advertising. We have a modified experience for viewers using ad blockers

Wikia is not accessible if you've made further modifications. Remove the custom ad blocker rule(s) and the page will load as expected.