Personally, I love TD and I can't stop watching it. But the only bad part about the show is that you can guess who will leave next. What I mean by that is each episode is usually about one person doing wrong and you know that that person is going to get out next. Sometimes even the title tells you. "Scarlet Fever" is an episode in which Scarlet gets out. For example, in episode 1 of TDPI, Beardo wasn't helping at all and the players where mad at him. Everyone knew he would probably be voted off first. Or the time Mike was Scotts slave;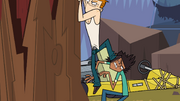 It was his downfall and people knew Mike was out. Need I say more? If the show wasn't that predictable, I think that it would be almost perfect.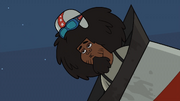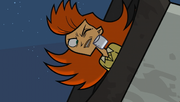 Ad blocker interference detected!
Wikia is a free-to-use site that makes money from advertising. We have a modified experience for viewers using ad blockers

Wikia is not accessible if you've made further modifications. Remove the custom ad blocker rule(s) and the page will load as expected.