Hi! Welcome to another contest blog. These seem to be something that is growing in popularity on the TD wiki. Only this time, I'm doing something in a different format. I'm presenting something BIG. You may have seen something by a user by the name of Raised By Wolves in which he does this voting of "Best of" for TD topics. They can range from characters, to episodes, to seasons. That's inspired me to do something like this. A long time ago, CF12, a now sadly retired user, made a blog where people could rank their favourite characters in each generation. He would then tally them up, take them into averages, and then rank every character generation-wise based on these averages to see who is more popular than others. He did this for the first two generations back when they were all that existed, before 3rd gen came along. To see more of what I mean, see here. Eventually though, ranking blogs were banned. Now they're allowed once again. So now, I'm handing it over to you guys. All you have to do follow these guidelines:
Rank By GENERATION. Do the following separately:

1st gen (25-1)
2nd gen (13-1)
3rd gen (14-1)
RR (18-1)
Don't rank all 84 characters together lol

Rank RR in teams, NOT all 36 characters, (Noah, Owen, Geoff, and Leonard exist) so you MUST rank in teams, NOT individual characters. Plus in RR characters are usually referred to by team. So rank as so:

18: Geniuses
17: Stepbrothers, etc.

No troll voting.
Voting MUST be done BY 25th August. If you're struggling with arranging your fav characters, don't worry. You have good three months to change your vote.
Don't tie two characters with each other in your rank, e.g. 6/5: Duncan/Harold
If it's easier for you, you can just LINK your rankings in a comment so I can work them out there. (e.g. JamesQuentinMoore)
If you're still confused, you can see how my comment is structured.Have fun.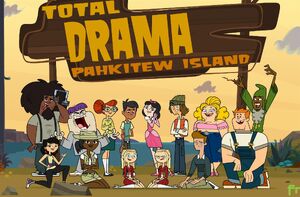 Ad blocker interference detected!
Wikia is a free-to-use site that makes money from advertising. We have a modified experience for viewers using ad blockers

Wikia is not accessible if you've made further modifications. Remove the custom ad blocker rule(s) and the page will load as expected.