Hey guys,User:Coreman7658 and User:Lulucas777 made some requests for me to make and I just finished them and decided to post them for you to see.The 1rst 1 is Cody wearing his hat from the episode Rapa-phooey!.The 2nd one is of Owen licking his lobster in the episode Newf Kids on the Rock during the song Sea Shanty Mix.I hope you like both of them I worked reaklly hard on them both :).I'm still taking requests for any art (that involves Total Drama).-User:Dallas1185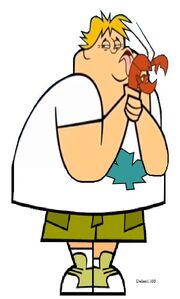 Ad blocker interference detected!
Wikia is a free-to-use site that makes money from advertising. We have a modified experience for viewers using ad blockers

Wikia is not accessible if you've made further modifications. Remove the custom ad blocker rule(s) and the page will load as expected.