I have finally finished my poster for my 100th mainspace edit.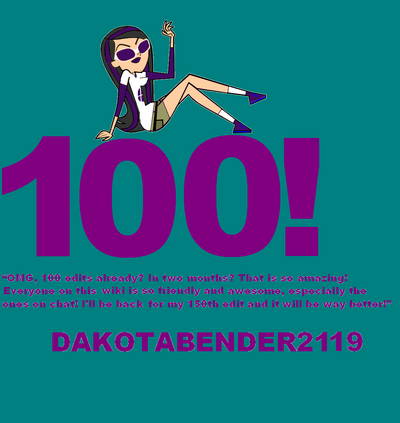 It might be either better or worse than the 50th ms edit poster but I think it's okay for this number.
DakotaBender is so great! 17:27, May 25, 2012 (UTC)DakotaBender2119 It's Bendering Time!
Ad blocker interference detected!
Wikia is a free-to-use site that makes money from advertising. We have a modified experience for viewers using ad blockers

Wikia is not accessible if you've made further modifications. Remove the custom ad blocker rule(s) and the page will load as expected.