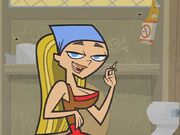 Well what can I say? In the last few days i was very busy with school and some life problems, I tried to be online but I couldn't, shorter and shorter were the hours I was online, today I was just 30 minutes! The point is that I can't keep it like this, so i have to take a break, I will not leave this wiki(I love this wiki!) but I will not be online, maybe a few hours on weekends but i'll be back here when the next vacation starts, and remeber:
I am not leaving this wiki!

So bye, my fellow users and friends! And also bye to my best friends, Musou, Izzy&Codyfan and Ishni! - Chrissy ♫ Chrissy's in the house sippin' rhymes like a roadie, a roadie! ♫ 15:54, September 14, 2010 (UTC)
Ad blocker interference detected!
Wikia is a free-to-use site that makes money from advertising. We have a modified experience for viewers using ad blockers

Wikia is not accessible if you've made further modifications. Remove the custom ad blocker rule(s) and the page will load as expected.