Remember this lovely William Tell Cosplayer?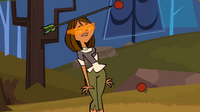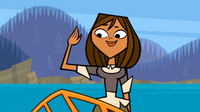 And do you remember her unfortunate target too?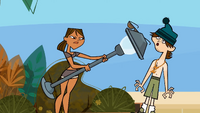 You do? Great! Well do you remember that before Sadie shot Courtney with apples, she was like this:
Not long afterwards, she became like this:

And she stayed like that for the rest of her time on the entire show!
Is this coincidence or what?
Ad blocker interference detected!
Wikia is a free-to-use site that makes money from advertising. We have a modified experience for viewers using ad blockers

Wikia is not accessible if you've made further modifications. Remove the custom ad blocker rule(s) and the page will load as expected.