Hi! I need some ideas for my OC Maggie's theme song. This is her Ipod pic, but the music videos are the votes for her theme song.
To vote, please comment one of the music videos or suggest a song not listed and give me the youtube link.
The song with the most votes will be her theme song.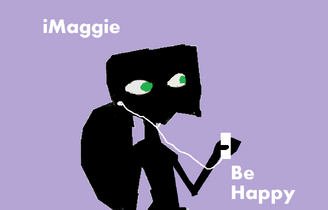 Thankyou for your attention.
Music Videos
thumb|300px|left|LMFAO Party Rock Anthemthumb|300px|left|Michael Jackson - The Way You Make Me Feel
Ad blocker interference detected!
Wikia is a free-to-use site that makes money from advertising. We have a modified experience for viewers using ad blockers

Wikia is not accessible if you've made further modifications. Remove the custom ad blocker rule(s) and the page will load as expected.