Comrades, I want to talk about Caramelldansen. I don't know if it is needed, and you will probably say no to putting stuff about Caramelldansen on this site, so as not to taint it. I think it still is a good idea though. I think that the caramelldansen is a crazy thing, seeing our favorite characters in a loop of dancing. Am I right Comrades? Anyway, this is some funny sh-... stuff. I think we should add more of it, but you won't. So, I'm going to add a bunch of Caramelldansen pics sent in by fans, and myself.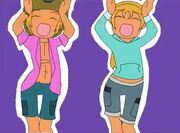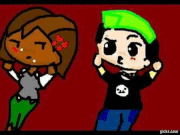 Ad blocker interference detected!
Wikia is a free-to-use site that makes money from advertising. We have a modified experience for viewers using ad blockers

Wikia is not accessible if you've made further modifications. Remove the custom ad blocker rule(s) and the page will load as expected.