Hey you know I nocticed that some contestrant have some similarities and I'm gonna list them.
Duncan and Scott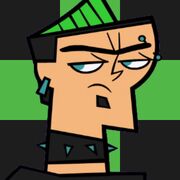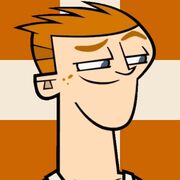 Simularities:
both are hated by a lot of people They look alike they are seen carving a few things they call one of their parents a nickname
Differences:
Scott is an aintongist while Duncan is an anti hero Duncan call his mother ma while Scott call his father pappy Duncan is in a relationship while Scott isen't.
Cameron and Cody:
Simularities:
Both are Smart but weak both have made it to the final three both had a conflict with an antongist both were the member of a winning team
Differences:
Cameron is black while Cody is white Cameron wheres glasses while Cody dosen't Unlike Cody Cameron wasen't in the final three cause of someone by some that his actrected to him but by someone wanted to use him for his brains.
Stay stune for part 2 where ther are more contestant comparisons.
Ad blocker interference detected!
Wikia is a free-to-use site that makes money from advertising. We have a modified experience for viewers using ad blockers

Wikia is not accessible if you've made further modifications. Remove the custom ad blocker rule(s) and the page will load as expected.