Parody of: Who You Gonna Root For?
Note: This song is about the election.
     Bigez620
---


Who you gonna vote for?
Who's it gonna be?
Is it FH, Jam or CC, or will you vote KG?
There's Jammeh, she's a rollback, and she's been working hard!
Good thing everybody loves her.
She's simply the loveliest card!
Ricki-tick-ety gotta listen to me!
The one you will vote for is my man KG!
Blogging like a king, making edits during the day!
Making forums in his style, gonna win the election!
Users will have all smiles!
KG!
Hey! How come KG wins it all?
He might, anyone can!
Ricki-ticki-ticki-ohgee, give it up for pres Kg!
KG's on the wiki editing like banchees! A banchee!
FH's is a winner!
Ricki-tick, wee!
CC's a great man!
Ricki-tick, KG!
Vote! Vote for someone!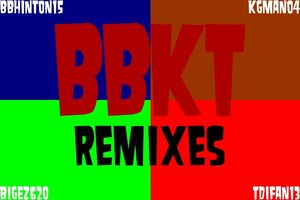 Ad blocker interference detected!
Wikia is a free-to-use site that makes money from advertising. We have a modified experience for viewers using ad blockers

Wikia is not accessible if you've made further modifications. Remove the custom ad blocker rule(s) and the page will load as expected.