This article/section features

spoilers

. Continue reading at your own risk.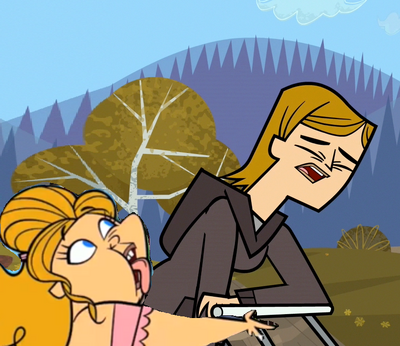 WOOHOO FINALE
What is up with TD and people randomly using giant wooden clubs
Aw I miss Shasmine. Not JaShawn because that literally sounds like Leshawna's hood rat cousin
Alex Ganetakos returns to write his first episode in forever
I hate how Sugar's running but only her feet are moving that's unnatural
They need to chill with Lindsay's theme music Sugar is psychotic
This challenge sounds like a Roleplay challenge I LIKE IT
What's up with that chick intern's stomach? Is her shirt just too big?
I really like Sky's sneakers I don't think I've ever told you guys
Sugar's charm is wearing on me
Shawn's challenge is creative and a productive way to spend your summer
I know Sky isn't really supposed to be the new Zoey, and she isn't, but that voice misleads me to believe she is diabetically nice. It's too pleasant, even when she's being diabolical
What is supporting those branches
GYMNASTICS DO NOT GIVE YOU THE RIGHT TO GODPLAY
Sugar is FAT
I like Alex Ganofonogotakonotoflossos but it seems like he writes the characters strictly by their labels
"A talent contest? The only talent I have is kinda gross!" What do you MEAN YOU JUST FLEW FROM TREE TO TREE
Why did Chef NEVER sing in TDWT? His voice is gorgeous
Sky's bit is corny
Thank God they didn't make Shawn's thing have to do with zombies I'm so done with that aspect of his life
Chef's bulge >
Shawn's bit was hilarious
And I enjoy classical music
OH MY GOD SUGAR
I just realized we haven't seen Fang in a while I guess he died along with Ezekiel
Cutting straight to elimination after Sugar's performance was great
FINALE TIME
Lies, Cries, idk the finale why does it have this long ass name
Shawn and Sky final two is interesting we haven't had a protagonist and a protagonist since season one
THIS SHOW PISSES ME OFF WHY COULDN'T THE WHOLE CAST COME BACK WHERE'S MY BEAUTIFUL ELLA
lol what if Sky spun and just got Jo literally out of no where and she came on like "hello I'm voiced by Laurie Elliot"
This is, what, the eighteenth time all season that Leonard has been mentioned?
GOD I don't wanna have to deal with Dave WHINING
Awwww Shawn and Jasmine are my two favorite people
This is where Chris being an ass works well
"Sorry you got stuck with me, I'll try not to get in your way!" SHUT YOUR MOUTH
I feel legit bad for Sky
Even though I'm Dave
SKY YOU MANIPULATIVE SKANK
What the hell Chris
I don't like when the backgrounds turn a specific color and there are like, two clear squares overlapping it
I went skiing once. Just thought I'd let you guys know if you were interesting in my sad, dark life HAHAHAHA
Jasmine being blue reminds me of Heather being blue which reminds me of Ezekiel being GREEN
"The boy gets the girl, the girl gets the money! That sounds wrong..." Okay Dave, you have made your way into my heart keep up the good work
Nevermind he's such a little dweeb
"I feel awful, I was supposed to help you, not not help you!" Dave SHUT UP THERE ARE PEOPLE STARVING IN AFRICA
I like TDPI's continuity
Bald Dave looks like Sierra
LOL CHRIS IS SO UNECESSARILY A JERK
CONTINUITY
Okay I call bulls**t on how Chris got the "worst helper choice ever" confessional because when did Shawn find the time to make it during the challenge and Chris couldn't have gotten the tape because THE EPISODE HASN'T AIRED YET
Just realized Cartoon Network never released Shawn's audition tape because he wins
Sky you LED DAVE ON. HARLOT!!!!!!!!!!!! I FEEL BAD FOR KEITH. HE'S PROBABLY A REALLY NICE GUY WITH AN HONORS DECREE IN AP PHYSICS WHO WORKS AT A NURSING HOME, NOT FOR THE MONEY, BUT BEING ABLE TO PUT A SMILE ON THOSE ADORABLE ELDERLY FACES
Why does Sky even like Dave he's bald
Third time playing Izzy's theme
Sky's floating heads >
Alright Jasmine stop crying you're on national television
A tad bit nippy in the snow zone
Can you imagine what Dave would do with a million dollars probably like make a shrine dedicated to Sky and make macaroni sculptures in her image
Chef's scream is life
Shasmine has warmed my icy heart
Okay I guess we get no response from Sky who just lost a million dollars and her boyfriend and her potential boyfriend.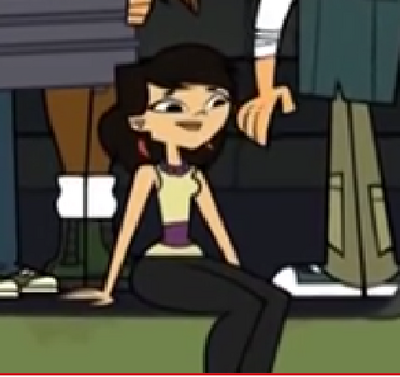 Smiling on the outside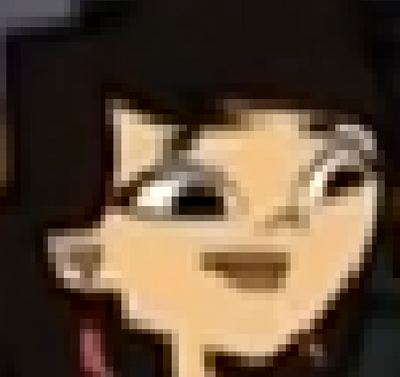 DYING ON THE INSIDE
I feel bad for Dave but the guy had it coming
And that's the end of Pahkitew Island. It's been a pleasure reviewing the past few weeks, and I'm glad a lot of you are still very interested. Next blog of mine will be a full analysis of Pahkitew. So if you're interested in seeing my thoughts on the season, stay tuned.
Episode 12, RATING: A-
Episode 13, RATING: A-
Ad blocker interference detected!
Wikia is a free-to-use site that makes money from advertising. We have a modified experience for viewers using ad blockers

Wikia is not accessible if you've made further modifications. Remove the custom ad blocker rule(s) and the page will load as expected.