This article/section features

spoilers

. Continue reading at your own risk.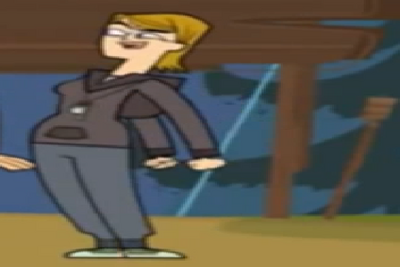 Ed MacDonald returns
Max is getting better
Dave is getting unsettling he kinda forced Sky into a relationship without her approval
Aw Shawn's a cutie patootie
snap snap Sugar starting drama
AW ELLA I LOVE YOU
I'm glad they didn't go the route with having Sky walk in on Dave and Ella at the picnic, because how many times has that happened in TD, or every other show for that matter?
ELLA DON'T CRY I'LL MAKE LOVE TO YOU
This island makes me uncomfortable what is GOIN ON MAN
Where did Shawn get a bouquet of flowers in the span of a few minutes?
Jasmine's quickly becoming one of my favorite characters this season
TOPHER DO SOMETHING
ELLA STOP I'M SO SAD FOR YOU
Damn even Scarlett glared at Sugar when she laughed that's how you know
Another good thing is how they didn't make Ella pissed at Sky, because that would've been a sign of bad writing. It's more likable and in character that they just make Ella upset by what's happened. God, I hate being constructive.
SKY STOP SMILING YOU SKANK ELLA IS HURT
Sugar licking the vending machine was probably the funniest sight gag on this show in like six years
"Because she has a dumb face disease and is a stinky, bad person." I enjoy Max.
COOL, NUDITY
"What? You never said the banana was part of the monkey plan." Sugar is my spirit animal.
Hey Topher did something that's new
How is Max and Scarlett's trap even functional? What does it connect to? I DON'T LIKE CARTOON LOGIC.
I'm a little disturbed that a bear just ate a monkey and nobody thought twice about it
Topher should be a villain overcome by greed and his ego
poop jokes are cheap
"Yes, Sky's plan to bring the bear to Chris is terrible, and will get us all killed. But I want to show her I'd be a good boyfriend, so..." Dave you need to stop thinking with your wiener
Scarlett's funny 10/10

Ella don't sing
Don't sing
I'll punch you
Noooooo
I'm surprised the writers like Sugar so much it seems like a character they'd kinda hate
Does Max dye his hair, or is that its natural color?
Ella literally makes me want to birth new life
Wow Scarlett's actually a good antagonist I mean who would've guessed right considering she has KNIVES IN THE GLOBE OF EARTH
JESUS SUGAR
Are we to assume that the bear ate one of the contestants I didn't quite understand that joke
YUM YUM HAPPPY GO TIME FISH TAILS
Is TDWT the only season that exists nowadays?
Max's design is too bizarre for me to comprehend
ELLA YOU CAN'T LEAVE
CHRIS STOP YOU'RE UGLY AND FAT AND STUPID
I'm just glad that they gave one of TD's greatest characters of all time the greatest exit of all time
Everyone just kinda stares at Ella awkwardly do they realize what's going on
Goodbye Ella I'll never forget you I love you have my children
Even though the love of my life is gone this was a solid episode with solid jokes and a great challenge one of the best TD episodes in a while broski
FINAL GRADE: A
Ad blocker interference detected!
Wikia is a free-to-use site that makes money from advertising. We have a modified experience for viewers using ad blockers

Wikia is not accessible if you've made further modifications. Remove the custom ad blocker rule(s) and the page will load as expected.