Hey everyone!  I figured since it's almost 2015 and all the chats are dead I should make a blog about the New Year's. 
Especially since my last blog was 2 years ago.  So I'm going to be giving thanks to some of my friends around the wiki.
-Tyler 
Hey dude!  You're on my blog because we are friends, and you're one of my fellow writers on Total Drama Enchanted Forest Wiki.  I've enjoyed rping with you and I like your Lindsay.  Hope to see you more next year! 
-Cabbage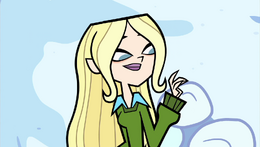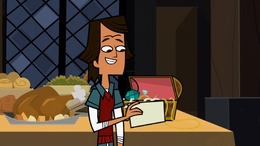 Hey Cabbage, you also made the cut for my blog as one of my fellow writers.  At first I wasn't a huge fan of Nawn, but it has been played out pretty well and I think you and Flurry have pulled it off.  And "Black Window" was a really good episode!  See you next year!
-Flurry
Hello Flurry.  Your writing is really a work of art.  While your episodes may be long, if one takes the time to read them they will be happy they did.  I also like your rping of Noah on TDRP wiki and you're a great friend to joke with!  I will see you next year!
P.S.  Try not to marry Duncan
-Happy
Finally, Happy.  Well, we did it.  We made a successful fanfiction series.  And I couldn't have done it without you.  I know I can be too much sometimes, but I think that creepiness is a part of me.  Who would think that a silly zombie rp could bring us to where we are now?  This blog was inspired by your's so thanks for the idea!  Excited to see you next year!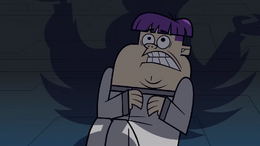 -Welly
Well, well, Welly, it's the first person not part of the TDEF writing team to make the list.  You're a great guy who I'm glad to be friends with.  I have had fun rping and testing brant simulators with you, and I enjoy your Tyler.  Hope to crash into you next year!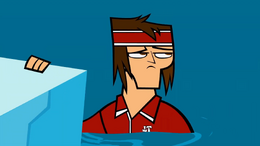 -Green
Hey Green, I'm happy to have reconnected with you this year.  I haven't been able to talk with you much but that's fine because you have a lot of things to work on.  I hope you're enjoying college and writing your fanfiction.  Maybe we'll meet up next year!
-Derpy
While we may not get along all the time, you still made it on my blog.  Why?  Simple, because we know how to make up.  I think you're a really talented roleplayer and I do respect you even though I may not show it sometimes.  Wishing to see you next year!File:Samey is EVIL.png
-Dipdap
Yo, yo, yo!  Dipdap is in the house!  Glad to be your friend Dippy, and hope to see you next year!
-Raichu
Hey, man.  I dunno if you're gonna look at this or not, but I really appreciate you sticking with me.  Maybe we can play some video games next year!
-Epic
Another one of my good friends.  Hoping to see you next year!
-Ariel
I've enjoyed subbing for your characters.  See you next year hopefully!
-UPF peeps
I can practically guarentee that none of you are gonna look at this blog.  But if you do, sorry that the wiki died and happy new year!
-Other people!
I'd like to thank other people that are my friends as well.  Hello.  I may partially interact with you next year!
Alright that's it!  See y'all next year!
.
.
.
jk
-Freddie
There was no way you weren't gonna make this list bro.  We've had eachothers' backs since
day one.  My fellow Sky fan, we are inseperable.  You're funny, a good friend, and awesome at roleplaying as Sky.  I'm really glad to have an ally looking out for me that I can trust.  Someone who believes in me.  So I thank you for that and hope to see you next year!
Okay, this is really the end of the blog.  If I didn't give you a shoutout sorry, we're probably good friends but I didn't get to you.  Goodbye to everyone....
...for now >:D