Parody of: Rowin' Time
This one really isn't like the others. It's another solo, and it's not really funny-funny, but it's still a parody. It follows the exact format on the Rowin' Time article.
     Bbhinton15
---
Mm, mmm... All of my amigos, listen to my words!
I have an announcement.
To make sure that you've heard!
Yeah, yeah!
It's time for a party!
Where everyone's a guest! Everyone's invited... Well, except for the nerds and the rest!
(Yes!)
It's party time!
And the rest..., and the rest......
... Aren't invited!!
It's party time!
Can't get in! Can't get in!
(Man, I'm freakin' excluded!)
Yeah, it's party time!
Dancin' down, dancin' down!
Nerds aren't invited!!
It's party time!
Party time, party time!
'Til we all pass.........
OUUUUUUUUUUUUUUUUUUUUUUUUUUUUT!
Yeah-ah-ah-ah-ahhhh! Yeah!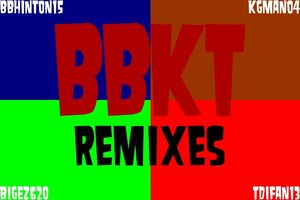 Ad blocker interference detected!
Wikia is a free-to-use site that makes money from advertising. We have a modified experience for viewers using ad blockers

Wikia is not accessible if you've made further modifications. Remove the custom ad blocker rule(s) and the page will load as expected.