I will give out my opinions on TDAS. Here we go...
Worst
I know I'll get lots of hate for this I like Lindsay, really I do, but she was written so poorly! I couldn't bare to watch her fail and stoop so low. I can't believe Lindsay wasn't helping her team that much and got eliminated so early !! AAAAAAAAAAAAAAARRRRRRRRRRRRRRRRGGGGG! If Lindsay was written better, I would have put her higher.
Yes, I put him in an unlucky rank. Duncan hogged the camera way too much up until episode 8 when he went to jail and stopped hogging it too damn much. (By "it" I mean the camera) Thank god he left.
File:DuncanArrested.png
HE WAS SO ANNOYING! HE REMINDED ME OF AVRIL LAVIGNE FROM HELLO KITTY BUT EVEN WORSE! ALL HE EVER DID WAS NOTHING! No wonder why he's so dumb and has an IQ of oh I don't know...ZERO!!
Back in TDI, I used to like her. Sure she was a little bossy, but she was actually trying to help! Now from now onwards, she's a spoiled brat. Also, she didn't even keep her promise with Gwen (THANKS A LOT MAL!!). Instead she made a list that said Gwen was gonna go home after Zoey goes. I face palmed myself and was like "Courtney, don't you dare..." She, like Duncan, also got too much screen time. Why can't she be eliminated WAY too early and get her own show??!! She makes me sick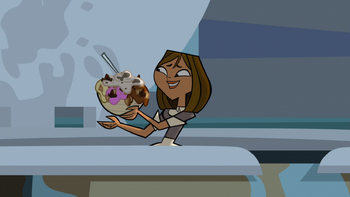 I love Mike (really I do), but not this season. No offense, but he did get 10% blander this time around. I voted for his girlfriend/best friend to win cuz she deserved it more, not him. He wasn't there at all starting fomr episode 6 all the way to the finale. Nice to meet you Mike. NOT! (for now). AND IT'S ALL MAL'S FAULT THAT I HATED HIM. ALSO, WIKIPEDIA FREAKING CONSIDERED HIM AND ZOEY TO BE MAIN CHARACTERS OF ALL STARS! THAT PROVES TO YOU ALL HE GETS TOO MUCH SCREEN TIME!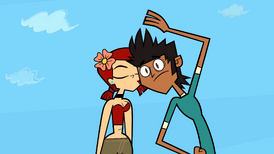 Meh/Dislike
I expected Commando Zoey to come back, but I didn't see her. Maybe next time. Not much development though. ALSO, WIKIPEDIA FREAKING CONSIDERED HER AND MIKE TO BE MAIN CHARACTERS OF ALL STARS! THAT PROVES TO YOU ALL SHE GETS TOO MUCH SCREEN TIME! If All-Stars was a viewers vote for elimination, Zoey would have got 154 votes for being too boring and dependent.

No comment. Needs work.
I CANNOT BELIEVE WHAT I'M HEARING. GOTH GIRLS LIKE GWEN DON'T DREAM ABOUT UNICORNS, ONLY GIRLY GIRLS DO!!!! WRITERS, CHANGE GWEN! SHE IS IRRITATING AND SHE IS UNIVERSALLY HATED BY ALL GWEN HATERS. I do not like her ever since world tour
P.S. I know this should go one the worst list but still.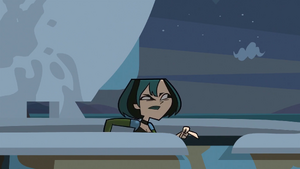 6: Sam
I wanted to like him but i couldn't. Sorry Sam fans, just can't
More to come soon...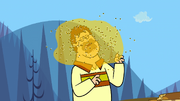 Ad blocker interference detected!
Wikia is a free-to-use site that makes money from advertising. We have a modified experience for viewers using ad blockers

Wikia is not accessible if you've made further modifications. Remove the custom ad blocker rule(s) and the page will load as expected.