Hey everyone I am back with another blog this time I will be discussing about top 5 saddest eliminations in TDRR. Please respect my opinion on this.
5th Vegans
While many people do not like this team. I honestly think this was sad because they were still pretty mad at Don for making them eat meat to still in the game even though they did not had to eat. Sadly Laurie's face was bitten by ants making her not capable to do the challenge. As a result Miles had to take over for the team but sadly they encountered 30 minute penalty because Miles did both of the costumes when she was not supposed to. I feel really bad because so much bad stuff happened eating meat,bitten by ants,penalty. The game was pretty rigged for this team.
4th Sisters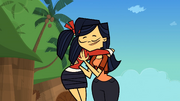 I think this was sad because we see Kitty struggling so much and it made it seem obvious their team would go home. I was actually rooting for this team to win and I was very disappointed that they did not win. They even said it was meeting Noah was better than having the money which many people would not really say that.This team was also really close to the finals but barely misses it.
3rd Goths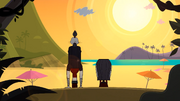 I was very sad to see this team go. While I was really shocked this team made it far making it to 7th place while I expected this team to rank 15th. This was really a sad elimination for the goths caring more about the bunny more than the game which makes me really happy that they care about the bunny. Once again this team was eliminated by the main antagonist due to their dislike.
2nd Surfer Dudes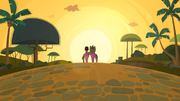 I was really sad to see this team go because their one of the teams that makes the show really fun and enjoyable to watch. This is kind of similar to what Brick did he sacrificed guaranteed victory to save the other team. The Surfer Dudes let the Best Friends pass them because of the alliance. They even said that they play a  clean game and make friends which is really hard for most people to say and believe.
Before I reveal the number one pick here are some Honorable mentions will be ranked based on the sadness.
3rd Adversity Twins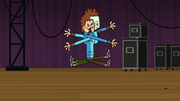 While many people do not like this team I think this is a average team. It was really sad they get eliminated thanks to Emma she sabotage the game for them. While it was likely for them to go home even if there was no sabotage I think this was sad for them to go in a unfair way.
2nd Fashion Bloggers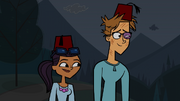 I think this was also pretty sad for this team to go because this team had a huge fight about who started the blog. It was also sad because I was rooting for this team to win and Tom gets his eye injured severely.At least they had a great time competing and the bond between them gets stronger as a result of the game.
1st Ice Dancers
While I usually do not consider sad elimination for main antagonist due to their karma. I feel this team is a exception and this team does not do anything very severely bad it is so unfair for this team to rank outside the finale.They get 3rd place again which is so devastating. I really do think this team does deserve to get in the finale over Surfer Dudes.
1st Best Friends
I think this is the saddest elimination because this team was struggling a lot in the challenge.They also finally reveal their love to each other and finally kiss.Another reason I think this was sad because this team also gets eliminated due to injury which makes it very depressing.The team gets eliminated due to a accident which makes me almost cry over the departure.
Ad blocker interference detected!
Wikia is a free-to-use site that makes money from advertising. We have a modified experience for viewers using ad blockers

Wikia is not accessible if you've made further modifications. Remove the custom ad blocker rule(s) and the page will load as expected.