Hey everyone I am back with another blog this time I will be discussing about top 10 saddest eliminations in TDWT. Please respect my opinion on this.
10th Harold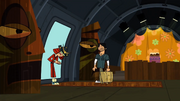 We are stating this top 10 off by Harold.He quits the show because he feel it is an "honor". I honestly think DJ deserved to go home over Harold. He messed up in the pinball game while he did make the team get 2nd place,I think Harold would have done a better job and maybe get 1st place for the team. Anyways after the game they made a commercial and DJ did not really contribute much in the commercial. He was just shocked. At least Harold contribute more than DJ. I think this elimination was surprising and sad. 
9th Sierra
What a dumb and stupid elimination for Sierra. She actually won immunity and still gets eliminated. I think this elimination makes no sense because Alejandro received three votes. After the explosion her hair is completely gone and everyone ask is she "okay" except Chris. I honestly feel bad for Sierra because she originally was not supposed to get eliminated but she still did get eliminated. One of your contestants are injured and the plane explosion was definitely karma for you Chris.
8th Owen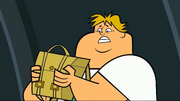 Finally a screen hog that gets eliminated. I personally thought this was sad because once again he did not do anything to cause his elimination. Alejandro has a deep dislike for Owen and finally decides to eliminate him when he should have done that earlier. He is considered one of the most friendliest contestants remaining at that point in the competition. I was kind of sad to see Owen getting eliminated in an unfair way because Alejandro convinced 3 other people to vote with him. On top of that only three people say something to him before he leaves. Even Duncan was not that sad wow.
7th Courtney 
I personally think her elimination was to cruel.She probably only got eliminated is because she cheated in the challenge and help Alejandro.Basically if she was not attracted to Alejandro then she would have probably not been eliminated, I was very sad to see her go because I felt she was cheated out again. She was supposed to compete in the tiebreaker but Chris said no and decides to cut her and Blaineley. 
6th Cody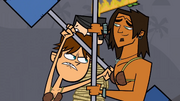 I think this elimination was unfair for Cody.Heather though the peanut gallery would vote for Cody once Alejandro was eliminated. Heather did not want to lose to Cody,so she thought if she can eliminate Cody it would make most people vote for rather than Alejandro. What a smart move on Heather's part. Sadly she was proven wrong. I personally think Alejandro v Heather would be more interesting than Cody v Heather. I was very sad to see him get eliminated in a cruel way. 
5th Noah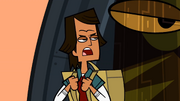 This elimination was really unfair.Chris said whoever finds the ripper wins but for some reason the actual person you are supposed to catch was Duncan. Alejandro can watch the whole challenge was so unfair. Once again someone gets eliminated due to a comment. Chris even allowed Duncan to vote even though he never was in the challenge. I think this elimination was plain out stupid and rigged.
4th Gwen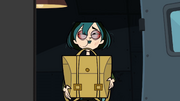 I think this was a cheap way to get rid of Gwen. First of all Cody bothered Duncan to much,so Duncan decides to get revenge on Cody.Which led to him getting injured.Due to his injuries he votes for Sierra. Sadly there was a tie between Gwen and Courtney.Another reason this was dumb she gets eliminated due to a allergy.When we see the tie breaker it was to obvious that Courtney would win. The tiebreaker was also pretty stupid because it relied on complete luck.
3rd Lindsay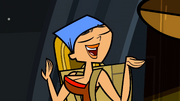 Lindsay is one of the characters who keeps getting bad eliminations very frequently. I had to say this elimination makes no sense because she did all the work but thanks to stupid DJ and his animal curse.Their team loses yet again but for some reason writers decided to keep DJ over Lindsay.Lindsay contributed more to the team then stupid DJ. I was very disappointed with the decision because lets be honest Lindsay should have won the tie breaker instead of DJ.
2nd Tyler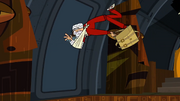 I am very disappointed with this elimination not only Tyler get hurt way too much.Thanks to jerk face he gets eliminated for revealing the kiss between him and Gwen. He also got injured on top of that and facing elimination is so cruel and rude.Courtney even kicked him out of the plane out of anger. I feel really bad for Tyler.Once again his elimination is unfair.
Before I reveal the number pick here are some honorable mentions will be ranked based on the sadness.
2nd DJ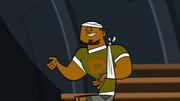 I honestly think this is a sad elimination because he surprisingly makes it far but unfortunately as soon as he gained confidence he gets eliminated. I feel bad for him getting eliminated by challenge twice that stinks. Alejandro rigged the track against him. I was surprised by how far DJ manged to get in this season.I think it would be more sad if it happened earlier in the season.
1st Bridgette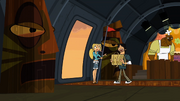 I think this was sad because she was the aftermath co host. Therefore she would not last very long in the game and maybe early out.Turns out I was correct Bridgette is an early out. I think it could have been more sad if she actually focused on the challenge not her "boyfreind".
1st Ezekiel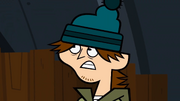 I think this was stupid because Harold was the one who told him about the "stick" thing.I feel like they added this to make Ezekiel stupid and get him eliminated again.Not only that he gets voted out first twice and Chef even kicked him out of the plane. Ezekiel said "sup team you all are a bunch ..." I would probably said that if I were him. I do not like Ezekiel,but still I think this was a dumb and unfair way for him to leave.Why did the writers decide to kick him out first again?.This is also end of normal Ezekiel and he becomes feral. I was very disappointed with because he did deserve to become feral.