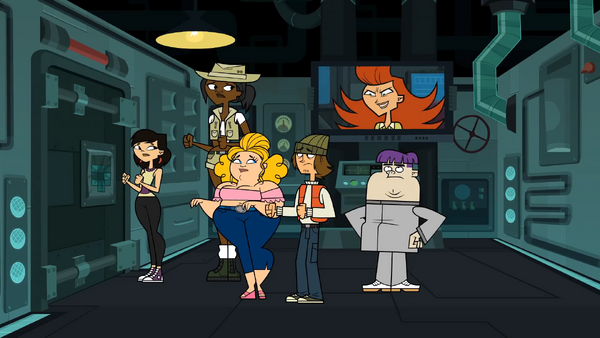 Attention vermin! This is my message wall, and you BETTER leave me a message!
This Message Wall is mine! MINE!!

Follow

I came to see how you've been doing lately. It's been a while since we've spoke to each other.

I've been chatting around on Discord, seeing new people and wikis, and listening to more music. That's how I've been doing lately.

Follow

Raised By Wolves wrote:

One day, a girl goes to her grandfather's funeral, and there she meets a boy. She really likes this boy, but she doesn't get anything to contact him (like his phone number) and doesn't learn his name. She asks around, but no one can identify him. The next day, the girl kills her sister. Why?

Let me guess, this has something to do with a character from Danganronpa? Or the girl above is Lindsay?

That makes some sense. But if she really is a Yandere, then in the words of Shawn of the Dead: I'M OUTTA HERE MAN!

oh it's actually a psychology test! My answer was that she wanted the boy to come to the funeral so she could meet him again. Apparently, that's what someone with the mind of a serial killer would answer.

Follow

I tried looking back at Lindsay's Character Appreciation blog, but it has that red underline and says it doesn't exist. What happened there?

It still shows up for me.

In any case, here's a link to it.

Follow

Why are you removing the infos?

The trivia you added was rather unnecessary. We try not to overcomplicate the trivia on that section.

In my opinion it's as important as the 'This is also the only season in which the teams weren't formed in the first episode.' thingy. Or even a bit more.

I remember there was a trivia that every contestant who didn't make it to the merge in TDI (Justin, Beth, Courtney, Harold), made it to the merge in TDA. There's no need to basically say the same thing but worded differently. Also, I don't remember on which page that trivia was, but if it was on TDA's page and it got removed, then there's even less reason to mention it.

Trivia is a very tricky topic, you can easily write some unnecessary one. I recommend consulting it with the admins before adding them on pages.

Alright overzealous editors, can you at least fix that mistake? Alejandro did qualify to TDAS, but the table says something different.

We can't edit those tables, only admins can.

I think it's like that because Alejandro didn't originally qualify for TDAS, he was originally Chris's assistant as the robot and later debuted.

Follow

Sorry about that addition. Just wanted to add more truth. Sorry.

Follow

If you could compare Leshawna with any My Little Pony character who would you pick?

Follow

Missed you RBW, glad to have you back!

Duncan 99 New wrote: Ouma-kun nice to see ya here again

My beloved Amami-chan so nice to see you <3

Follow

Why and when where you banned?

Follow

My dear cute CO, what happenned to her?

I don't think I'll be able to read everything anytime soon tho, hahaha

(last time I remember she was in the top four I guess)

Well I'll try but probably in a few months.
Give Kudos to this message
You've given this message Kudos!
See who gave Kudos to this message
Ad blocker interference detected!
Wikia is a free-to-use site that makes money from advertising. We have a modified experience for viewers using ad blockers

Wikia is not accessible if you've made further modifications. Remove the custom ad blocker rule(s) and the page will load as expected.